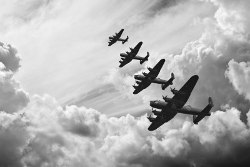 More and more people are beginning to understand the staggering implications of the war on religious liberty. It has united all of the Catholic bishops, together with leaders of other religions and other people of good will who simply want to preserve and protect the constitution.
This is not a war we started or want, but it will not end until the unprecedented attack on our basic freedom is neutered, one way or another. President Obama's mandate is carefully crafted to protect everyone except Christian ministries. He could literally end this tomorrow if he so wished.
My last summary was 4 weeks ago. This is the latest update. To see the whole series, click here.
Face the Nation
On April 9th, Cardinal Dolan appeared on Face the Nation:
Missouri Rally
Archbishop Robert Carlson (Archdiocese of St. Louis) spoke at the Rally for Religious Liberty in Missouri on March 27th. Check-out this brief clip:
Chelsea Zimmerman has some good coverage of the event. A longer version of the video is available here.
"Balancing" rights
On April 26th, Kathleen Sebelius testified before a congressional hearing on the "balance" she used against religious liberty. This video starts out a little slow, but things pick-up after 2 minutes:
Religious Liberty
The Newark, NJ Newman Center produced this video on Religious Liberty:
Further Reading
Here is a good sampling of the new articles written on this topic in the last few weeks: