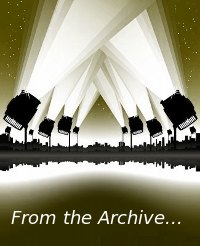 Tomorrow is time for New Evangelists Monthly to begin a new edition. Today, I would like to bring to your attention 3 original, brief essays that you may have missed. If you don't have time to read all three, I especially recommend the first one — On His way.
---
The image is intriguing, suggesting baby Jesus in His virgin mother's womb over 2,000 years ago, but through today's technology. Looking at it we feel the excitement of expectancy, especially those of us who are parents. What a terrific Advent image! I like it also because it powerfully ties to our firm belief in life from conception. Our Savior was once an unborn baby Himself. The Mother of God did not "choose" to "terminate" Him, she said only yes.
---
The fallacy is that deaconesses were female deacons, which was never the case. Deaconesses had a totally different, non-liturgical role. The name was often given to the wives of deacons or certain widows and their most notable purpose was to protect the modesty of women being baptized. In the early Church, baptism was done fully nude. Deaconesses assisted by holding a cloth between a woman being baptized and the priest.
---
The evil of that abortion could not be stopped. To my mind, the Holy Spirit used that tragedy to show Abby – up-front and very personal – exactly what it was. Abby would soon quit her job, literally cross the street and join The Coalition for Life. Now she would be outside of the facility that she previously ran, letting the Holy Spirit work through her and praying for all inside.