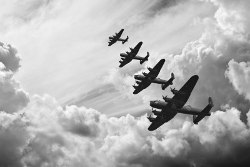 Last week the Supreme Court heard arguments on the constitutionality of ObamaCare's so called "individual mandate". 26 states, along with the National Federation of Independent Business and two individuals, are plaintiffs. The issue is: does the federal government have the power to force people to buy health insurance.
No decision is expected until the end of June and it could go either way. Based solely upon the questions asked by the justices, it appears that a majority are leaning against the Obama administration. One of the topics they explored is if they in fact decide for the plaintiffs, what should be the scope of their finding (severability). This could range from blocking only the individual mandate to overturning ObamaCare in its entirety.
According to recent polls, the majority of Americans oppose ObamaCare. Few would argue that reform is desperately needed in healthcare, but this law on the whole will make things far worse. Rasmussen reports only 39% of the public now supports the law while CBS reports support at only 36%.
I stand with the majority for a multitude of reasons, but primarily because of its use against religious freedom. Even if, by some miracle, Obama decides to reverse course on his HHS mandate and not force Catholics to act against their conscience – the underlying threat remains. Nothing stands in his way from reversing course again after the November elections. Nothing stops any future (Democrat) president from doing likewise. How many other ways can this law be used to attack the Church?
If the court overturns the law completely (pray for that), it will be up to congress to pass a new law that passes constitutional muster. Of course, without complete control of both houses of congress as he had in his first 2 years, there is no chance that such an expensive, freedom quashing, bureaucrat regulated, healthcare system destroying law would be again passed. Most importantly, Obama's HHS mandate attack on religious freedom will be DOA.
The constitution's commerce clause says: [the Congress shall have power] "to regulate Commerce with foreign Nations, and among the several States, and with the Indian tribes." If the supreme court somehow interprets that as granting the federal government the power to force citizens to purchase insurance, the matter will be far from dead. There are other suits behind this one. There are several challenges on religious freedom grounds. There is the November election – where we can fix this at the source.
My last summary was 2 weeks ago. This is the latest update. To see the whole series, click here.
Cardinal Dolan's Interview
On Wednesday, Cardinal Timothy Dolan (President of the US Conference of Catholic Bishops) was interviewed by Bill O'Reilly:
Naturally, the left is not pleased with the slow but steady impact we are having. One of Obama's surrogates appeared in a later discussion and as Father Z notes "stages a spittle-flecked nutty":
Monica Crowley (a radio talk show host) does a good job laying out the issues His Eminence raised. Obama's man is Christopher Hahn, a former aid to Democrat senator Chuck Schumer. In response to Hahn's question "who cares (what the bishops think)?" she replies "I do!"
Among other lunacy, Hahn argues that in these tough economic times recreational sex is necessary because it is affordable – especially with free contraception. He goes on to quote scripture (out of context, of course), speaks of dogma he says we created ourselves in the 15th century and gives us advice on church attendance. Obviously little effort was made to hide his seething bigotry, contempt and hatred for the Church.
We all know that the Obama administration thinks this way. The surprising part is that this guy actually said it.
Further Reading
Here is a good sampling of the zillion new articles written on this topic in the last two weeks: