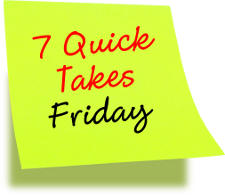 This week: The latest issue of New Evangelists Monthly is now out. Getting the Sistine Chapel ready. Hopes for the next pope. Struggling with forgiveness. Piers Morgan (professed Catholic) discusses the Church with atheist Penn Jillette. Battling winter (and losing). News from the Convert Journal tech desk.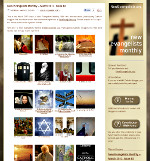 Issue #3, March 2013, of New Evangelists Monthly is now out! Over 60 faithful Catholic bloggers have contributed their very best pieces from February. Read about a lifetime's lesson on lying and love, authenticity, baby spacing / longing, Benedict and Bilbo Baggins, Catholic otherness, coexist and temptation, conversion snippets, convicted again, cursing, embracing vocations, envy, families and sacrificial giving, fasting, haunting voices of the past, how to pray, is TARDIS Eucharistic?, it worked, John R. Cash, joyful motherhood, 20 Lenten penances, 40 Lenten activities for kids, libidinistic or religious, marching for marriage, my body isn't broken, no Vatican III coming, not missed via sobriety, penance primer, "poor me" complex, remembering Papa, silence, singles myth #5, Sister Cecilia Maria, soul improvement, successful blogging, syllabus of errors, the small Church, tilapia and vocation of motherhood!
This monthly "meta-magazine" showcases Catholicism from theology to family life and "everything in between." Enjoy it now at NewEvangelists.org.
In the Sistine Chapel, much work is underway in preparation for the conclave. This is not a matter of just bringing in some chairs!
Young adults offer their hopes for the next pope:
I have noticed more questions lately about forgiveness. It is a very good topic for Lenten reflection since Our Lord and Savior died so that our sins may be forgiven. I wrote about this almost 3 years ago (wow, has it been that long?) in The burden of hate. Father John Bartunek addresses this question well in this interview with Dan Burke:
CNN brings in a dedicated atheist to discuss the Church with a professed Catholic. The Catholic takes a beating at the hands of the atheist.
On the Catholic side is uber-liberal, Catholic dissident Piers Morgan, so you can probably guess the apparent strength of his (1) faith, (2) obedience and (3) catechesis. On the atheist side there is Penn Jillette (of Penn & Teller). Morgan should know when to stop calling himself Catholic when a decidedly non-Catholic does a darn good job explaining the faith to him:
How is your winter going? Here in the Atlanta area we have had our cold days, but nothing like that which some people face:
From the Convert Journal tech desk: Nvidia has released a new graphics card that is essentially a small supercomputer. Specs: 2,688 single precision cores, 896 double precision cores, managed by 14 streaming multiprocessors, 224 texture units, 48 ROP units, all built out of 7.1 billion transistors. This thing delivers 4.5 teraflops (single precision; 1.3 double) all by itself.
While out of my league, it is considered cheap at $1,000 for what it delivers. When I started in the computer world working for Data General in the mid-70's, our mini-computers had 4k (16-bit "words") of core memory. You could SEE each memory bit.
---
Some random thoughts or bits of information are worthy of sharing but don't warrant their own full post. This idea was started by Jennifer Fulwiler at Conversion Diary to address this blogging need. So, some Fridays I too participate when I have accumulated 7 worthy items. Thank you Jen for hosting this project!