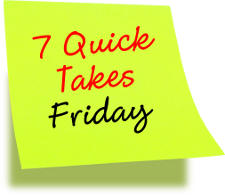 This week: The latest issue of New Evangelists Monthly awaits your perusal. Ascension Press releases a new program on Theology of the Body. Fr. Mike Schmitz and Christopher Stefanick talk about suicide. Tim Haines is confused and disheartened by the PC fad to apologize. Bishop Barron takes a look at "hyper political correctness." Jonah Goldberg contrasts ideologues and pragmatists.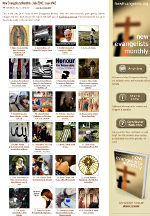 Issue #43, July 2016, of New Evangelists Monthly is ready for your enjoyment! Scores of faithful Catholic bloggers have contributed their very best pieces from June. Contributing authors this month include:
Stephen Korsman, Virginia Lieto, Dave Wanat, Nancy Shuman, Erin Cupp, Rick Becker, Bonnie Way, Denise Hunnell, Adam Crawford, Vijaya Bodach, Brian Mullins, Fr. Stephen Morris, Rick Rice, Michael Seagriff, Dianna Kennedy, John Schroeder, Melanie Jean Juneau, Anita Moore, Birgit Jones, Robert Collins, Molly Oshatz, Melody Marie, Susan Stabile, Frank Rega, Carissa Douglas, Tracy Smith, Rich Maffeo, Larry T, Kirby Hoberg, Ellen Gable Hrkach, Tony Agnesi, Lora Goulet, Kathleen Laplante, Carolyn Astfalk, Elizabeth Reardon, Fr. Richard DeLillio, Larry Peterson, Christian LeBlanc, Rosemary Bogdan, Roxane Salonen, Margaret Felice, Allen Hebert, Lisa Laverty, David Torkington, De Maria, John Russell, Thomas Storck, David Cooney, W.L. Grayson, Barbara Hosbach, Laura Pearl, Lisa Ponchak, Dennis McGeehan, Leslie Klinger, Christina Nagy, Thomas and Deborah Richard, Bobbi, Sr. Maresa Lilley, Meg Kemmery, Bartimaeus Timeo, Fr. Errol Fernandes, Alicia, Tom Perna, Reese Cumming, Justin Soutar, Barbara Szyszkiewicz, Maria Johnson, James Milliken, Fr. Adrian Danker, Rita Buettner, Drusilla, Julian Barkin, Tami Schuelke, Jenn Tatum, Kim Padan, Fr. David Bird and Joseph Shaw.
This monthly "meta-magazine" showcases faithful Catholicism from theology to family life and "everything in between." Enjoy it now at NewEvangelists.org.

Ascension Press has a new video trailer for a high school teen program entitled YOU: Life, Love and the Theology of the Body:
Suicide seems to be increasing. Abortion and euthanasia (promoted by movies such as Me Before You) have diminished understanding of life's value. American soldiers suffering PTSD die at the rate of almost 1 per hour. Fr. Mike Schmitz talks about Hope in the Face of Suicide:
Christopher Stefanick offers hope to the suicidal, urging Let Me Remind You:
Tim Haines talks honestly, passionately and from his heart on some failures in the Church:
Bishop Robert Barron speaks about the problem of "hyper political correctness":
Jonah Goldberg (National Review Senior Editor), for Prager University, asks which one are you: ideologue or pragmatist?
---
Some random thoughts or bits of information are worthy of sharing but don't warrant their own full post. This idea was begun by Jennifer Fulwiler and is now continued by Kelly Mantoan. So, some Fridays I too participate when I have accumulated 7 worthy items. Thank you Kelly for hosting this project!