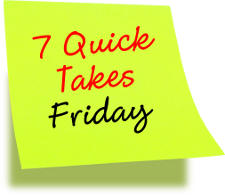 This week: The latest issue of New Evangelists Monthly awaits your perusal. The folks at Lumen Entertainment launch a new series of 1 minute, catechetical short films: What's What in the Church. Chris Stefanick on saying "yes" to Jesus. Jeff Harris illustrates our president's view. The largest cave in the world. How dark were the "dark ages"? Ben Shapiro looks at American Jewish identity.
Issue #27, March 2015, of New Evangelists Monthly is ready for your enjoyment! Scores of faithful Catholic bloggers have contributed their very best pieces from February. Contributing authors this month include: Adam Crawford, Chris Capolino, Nancy Shuman, Virginia Lieto, Birgit Jones, Allen Hebert, Cindy Hurla, Christian LeBlanc, Carolyn Astfalk, Tracy Smith, Jamie Jo, Ellen Kolb, Blythe Kaufman, Barbara Schoeneberger, John Schroeder, Nicole Ernest, Kathleen Laplante, David Wong, MC, Timothy McCormick, Margaret Felice, Molly Oshatz, Monica McConkey, Fr. Gerald Souza, Lisa Ponchak, Mary Beth Brummond, Tony Agnesi, Lawrence and Susan Fox, Melanie Jean Juneau, Jennifer Hansen, Anabelle Hazard, Debbie Gaudino, Jenn Tatum, Lisa Laverty, Michael Seagriff, Sr. Margaret Obrovac, Rick Becker, Nancy Ward, Jessica and Manny Archuleta, Fr. Chori Jonathin Seraiah, Shannon Evans, Dn. Scott Dodge, Melissa Overmyer, Fr. Tucker Cordani, Fr. Ben Hadrich, Leslie Klinger, Matthew Plese, Bonnie Way, George Sipe, Jim Curley, Ellen Gable Hrkach, Ruth Ann Pilney, Michael Brandon, Lyn Mettler, Heidi, Heidi Knofczynski, Bartimaeus Timeo, Barbara Szyszkiewicz, Rich Maffeo, Elizabeth Reardon, Rita Buettner, Fr. Adrian Danker, Roxane Salonen, Brantly Millegan, Shannon Vandaveer, Mark Langley, Matt Nelson, Sue Elvis, Sr. Maresa Lilley, Matt McCormick, Mike Landry, Thomas and Deborah Richard, Rebecca LaBriola, Sarah Thèrése, Rose O'Donnell, Laura Pearl, Barbara Hosbach, Jeff Walker, Fr. Errol Fernandes, Justin Soutar, Larry Peterson, Vinny Carr, Drusilla, David Torkington, Philip Kosloski, Reese Cumming, Larry T, Mallory Hoffman, Emily Davis, Ashley Woleben, Ruth Curcuru, Rick Rice, Joe LaCombe, Jennifer Cerino, Dennis McGeehan, Laura Kazlas, Kathryn Cooper and Ishmael Alighieri.
This monthly "meta-magazine" showcases faithful Catholicism from theology to family life and "everything in between." Enjoy it now at NewEvangelists.org.

This is something new and a little odd. The folks at Lumen Entertainment make these "What's What In the Church" videos. They are very short and very basic. Here are Skiff and AJ (the characters):
This week, Chris Stefanick explores saying "yes" to Jesus.
Often (usually?) Jeff Harris at Sword of Peter doesn't have to be all that clever. Really, just illustrate the news:
Hang Son Doong (located in Vietnam) is the largest cave in the world. No small "hole in the ground", this is more like a journey to Middle Earth. This video was shot at the entrance and a the first two "dolines" (skylights – 2.5 and 3.5 km in) by a drone.
One of the big misrepresentations of history (along with the Crusades, the Inquisitions,and Galileo of course) is the "dark ages." Even the label "dark" sounds ominous. Professor Anthony Esolen (a sharp guy, BTW) takes an honest look at those times for Prager University.
Ben Shapiro looks at American Jewish identity. Unfortunately, it's political, not religious…
---
Some random thoughts or bits of information are worthy of sharing but don't warrant their own full post. This idea was begun by Jennifer Fulwiler and is now continued by Kelly Mantoan. So, some Fridays I too participate when I have accumulated 7 worthy items. Thank you Kelly for hosting this project!