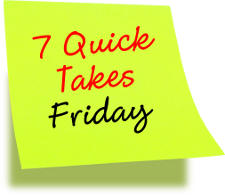 This week: Cookie time, our annual reminder to scrutinize GSUSA. Pampers now values their customers (a good 180 degree turn). Call no man father. Not "getting anything out of" the "boring" Mass – Christopher Stefanick comments. Two Catholic news sources, one true and one in name only. A child's fight with Hodgkin lymphoma. Andrew Klavan.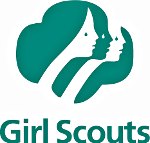 It's cookie time again and time to remind you to love the scouts but not Girl Scouts USA. Remember that this immoral organization gets 85% of cookie sale proceeds, not the local troops. Today's national organization is NOT the beloved one of the past. That spirit has left the room screaming and found sanctuary in the American Heritage Girls and others who have sprung-up as moral replacements for today's GSUSA.
mygirlscoutcouncil.com monitors GSUSA and exposes their (well documented) misrepresentations. They produced this video:
Pampers has come a long way. Back in the day, they illogically supported Planned Parenthood. Thankfully, they have rejoined humanity and produced this:
One of the dozen or so most common anti-Catholic "issues" is the ever popular "call no man father" foil. Consider it apologetics 101. Patrick Vandapool addresses this objection here and in this video version:
How often have you heard "it is boring" or "I don't get anything out of it" when some people speak of the Most Holy Sacrifice of the Mass? It is a catechesis problem, they simply don't know what the Mass is. Christopher Stefanick offers this:
Jeff Harris has this new illustration depicting the difference between the schismatic "National Catholic Reporter" and the excellent, faithful National Catholic Register (part of EWTN). They are a study in opposites.
Just to be clear: "National Catholic Reporter" = BAD, National Catholic Register = GOOD.
This is a nice story about a child who suffered with Hodgkin lymphoma last year.
Speaking of cancer, it is under attack by the Jews! Andrew Klavan mocks those blinded by their hatred of Israel for political (liberal) ideological reasons.
---
Some random thoughts or bits of information are worthy of sharing but don't warrant their own full post. This idea was begun by Jennifer Fulwiler and is now continued by Kelly Mantoan. So, some Fridays I too participate when I have accumulated 7 worthy items. Thank you Kelly for hosting this project!