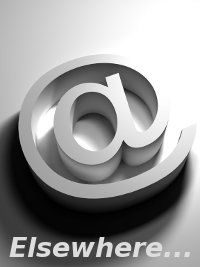 In 1994 Father Gordon MacRae was sent to prison as a sex offender. These are terrible crimes and the sentence was 67 years. MacRae is in prison today, 18 years into his sentence – with 49 more to go. Justice has been served and fair restitution paid to the victim.
There is just one small problem. He is innocent.
The injustice heaped upon Father MacRae and other falsely accused priests is beyond words. They are victims, along with Holy Mother Church, of people seeking money or simply working to harm the faith. This problem has been reported at Our Sunday Visitor (among many other places). Dave Pierre has written a book on the topic.
Father MacRae would be a free man today, and would have been free for 15 to 17 of the last 18 years, if he would only have plead guilty. Instead of a 33½ to 67 year sentence it would have been 1 to 3. He refused and therefore sits in prison today.
He refused because he is innocent, but that does NOT mean that priests who have accepted plea deals were necessarily guilty. Many certainly are, but there are others who were forced into such arrangements vs. risking life sentences like Father MacRae.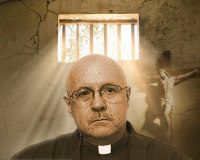 Father MacRae's sorrowful story was chronicled in the Wall Street Journal by Dorothy Rabinowitz in 2005 (see part 1 and part 2). Another excellent and informative review was written by Ryan MacDonald entitled Truth in Justice. Many other people have also written about this particularly glaring injustice.
These articles have been archived on These Stone Walls. There you will also find Origins of the Case, The Trial, The Imprisonment of Father Gordon MacRae and much more.
Read about this case. The more you know about the supposed "victim," the prosecution and the background — the more outraged you will be.
After all this time, new evidence (not that there wasn't already a ton) has come to light that may be enough to get this falsely convicted priest a new trial. From The Media Report:
Newly released signed statements in a recent court motion contend that the primary accuser, Thomas Grover, made up the accusations to extract money from the Church.
Grover's former stepson: "On several occasions, Grover told me that he had never been molested by MacRae."
Grover's former wife: Grover is a "compulsive liar" and a "manipulator" who "can tell a lie and stick to it 'til its end." Most notably, Grover "never stated one word of abuse by [MacRae]."
Former friend of Grover and accuser who recanted: I knew "full well that it was [all] bogus… I did not want to lie or make up stories."
Former drug and alcohol counselor for Grover: Accuser Grover claimed abuse "by so many disparate people that his credibility in the [counseling] program was seriously in doubt"; Grover seemed like "he was going for some kind of sexual abuse victim world record." Plus, aggressive New Hampshire detectives applied "coercion, intimidation, veiled and more forward threats" and "threats of arrest" upon the counselor to try to extract a false incrimination of MacRae from her.
Courtroom spectators during Fr. MacRae's 1994 trial: A therapist hired by Grover's contingency lawyer used hand signals from the back of the courtroom to coach Grover on the witness stand.
Veteran FBI detective, after three-year private investigation: "I discovered no evidence of MacRae having committed the crimes charged, or any other crimes."
Plus: A lengthy criminal rap sheet of accuser Grover reveals numerous arrests, before and after trial: multiple forgeries, multiple thefts, multiple burglaries, and assault on a police officer (after breaking his future ex-wife's nose). The jury at the trial never heard any of this.
There is much more detail in the full article: Alarming New Evidence May Exonerate Imprisoned Priest
Please keep falsely accused priests in your prayers. They have suffered greatly, been removed from the priesthood and have few (if any) resources to right the injustice. Pray that Father MacRae's new appeal will be heard and justice served.