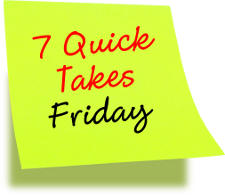 This week: The latest issue of New Evangelists Monthly is ready and calling you. In Christ Alone, beautifully sung in 7 parts by one guy. Gratitude and happiness are scientifically related. Girl Scouts, again. Families of fallen heroes forced to suffer for political interests. The actual individual and family cost of ObamaCare beginning to be felt. The Green Jobs Answer Man teaches us about green energy.
Issue #10, October 2013, of New Evangelists Monthly is ready for your enjoyment! Scores of faithful Catholic bloggers have contributed their very best pieces from September. This month brought these great topics: freemasonry, bilocation, world-weary, expectations, attraction, traditions, great books, cellarer, nothing new, mustard seeds, extremes, demons, be crazy, uncage, envy, humble heart, poor, fast & pray, bloggers, Mary, safeguard, flat tire, fertility, modesty, read anew, HS seminary, 50M names, listening, beauty, reverence, canons, stations, not mocked, the Word, organizing, devotionals, the devil, intercessory, pilgrimage, exceptionalism, uBaby, love, 3+2, converts, guardian angel, life 2013, Atchison, Pope Francis, facepalms, grief, contraception, St. Michael, O Jesu, truth, elephant, peace, really saying, immigrants, trust God, His will, messiness, accountability, sex and society, inspiration, backstory, spiritual dryness, infertility, deep water, melody of Christ, atheists, level head, organ donation, stewardship, sacrilegious, good wife, best movies, anniversary, blessed, God's reflection, heresy culture, leaving BSA and SSP.
This monthly "meta-magazine" showcases faithful Catholicism from theology to family life and "everything in between." Enjoy it now at NewEvangelists.org.

In Christ Alone is beautifully sung in 7 part harmony by David Wesley:
David has more of these (see his YouTube channel). He is not alone in making them… it's a genre (for example, see also Sam Robson, Julien Neel and many others).
Showing gratitude to other people increases happiness. Want lasting, deep happiness? Give thanks to the one who gave you everything, including the your next breath and the next beat of your heart.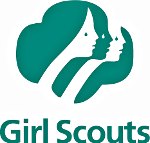 Bad and good news, first the bad. The Girl Scouts USA leadership continues their long-running campaign promoting anti-life and anti-family positions. The good news according to a recent AP article is their membership is in an equally long-running decline.
I have written about the sad state of GSUSA in my (now updated) 2011 Loss of innocence piece. If you are interesting in scouting as the Girl Scouts once were, look no further than the American Heritage Girls.
This is a low blow. The Obama administration has been purposefully inflicting as much pain as possible upon the American public as possible in the hope that resulting anger will be directed at political opponents. Those efforts are already infamous, including threatening military priests with ARREST for the celebration of Mass.
Now we learn that families of fallen troops are being punished in their most difficult hour. Funds that normally go to them are being BLOCKED. This is money they need for funeral costs and to meet the casket of their loved one when it arrives at Dover AFB. Don't think for one moment that his shameful act is out of the administration's control.
At least the ObamaCare roll-out has continued. This allows millions of Americans to finally afford health insurance, particularly the young people who often must forgo it. For example:
Families are "helped" too. According to a joint House-Senate report, their annual premiums will rise by $7,186. For more info, see this report. Maybe this has not worked out as promised, but Georgetown University student Sandra Fluke still gets her free condoms.
Thank goodness for the millions of new, green jobs that will help us pay for our new healthcare costs while simultaneously saving the environment. Andrew Klavan investigates:
---
Some random thoughts or bits of information are worthy of sharing but don't warrant their own full post. This idea was started by Jennifer Fulwiler at Conversion Diary to address this blogging need. So, some Fridays I too participate when I have accumulated 7 worthy items. Thank you Jen for hosting this project!