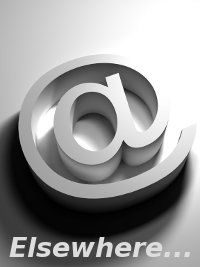 CNN's Lisa Ling produces specials called This is Life with Lisa Ling on a very wide variety of subjects. Last week they aired Called to the Collar (subtitled "He's 26 and a Catholic priest").
I found it very interesting. Not interesting in understanding the vocational call of the priesthood, but of how the secular (or at least non-Catholic) world sees our spiritual fathers. There are rough edges including awkwardly worded questions and a fascination on how anyone could choose celibacy (called the "ultimate sacrifice" – where do I begin…). The sex abuse scandal is repeatedly featured aspect, of course. While these things elevated my spidey sense a few levels, on reflection I concluded they were representative of questions a non-Catholic audience would have.
Yet, (surprisingly I must admit) this is NOT another priest or Catholic bashing exercise. Ling seems honestly interested, curious and even unexpectedly surprised at what she finds. It is a fair presentation (which I would not believe CNN capable on any genuinely Catholic topic).
Sure, it could be better. They make it seem like this diocese is an anomaly when in fact many similarly orthodox dioceses have strong vocations. Older priests, religious brothers and sisters along with deacons and so many amazing lay people are ignored. The real story is much bigger than that which is told. None-the-less, this is a good start.
The young priests featured aspect do a wonderful job presenting their calling. Their bishop (Most Rev. Earl Boyea) answers the sex abuse question quite well. Although it is 1 hour show length (less commercials weighing in at 42+ minutes), you will enjoy the video. For another review and a text summary, see Patti Murphy Dohn's piece at Catholic Review.