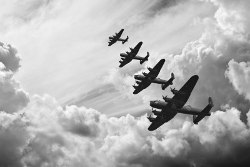 Obama's brazen assault on religious liberty remains intransigent. His political calculus has apparently determined that faithful Christian voters are not part of his base. Yet, this issue is so much broader than one demographic. This is yet another extralegal step, disregarding the Constitution of the United States and his oath of office. It certainly is not the first one (e.g. refusing to enforce laws he personally disagress with like the Defense of Marriage Act).
Before he enter on the execution of his office, he shall take the following oath or affirmation: "I do solemnly swear (or affirm) that I will faithfully execute the office of President of the United States, and will to the best of my ability, preserve, protect, and defend the Constitution of the United States."

US Constitution, Article II, Section 1
The possible resolutions are:
Obama reverses course and either drops this mandate or provides at least minimal conscience protections that he has promised again and again.
This administrative action is overridden by a law, with a veto proof majority. This has already been tried but failed in the Democrat controlled senate.
The courts rule against it. This seems very probable, but will take a long time.
Obama is not reelected. It is a certainty that a different administration will correct this.
This issue is too important not to cover, but I also want to keep my normal publishing schedule of Tuesday and Friday open for my regular content. Therefore, beginning today this update (and any future ones on this topic) will be published on Sundays as needed.
My last summary was 2.5 weeks ago. This is the latest update. To see the whole series, click here.
Congress shall make no law respecting an establishment of religion, or prohibiting the free exercise thereof; or abridging the freedom of speech, or of the press; or the right of the people peaceably to assemble, and to petition the Government for a redress of grievances.

First Amendment to the United States Constitution
Further Reading
Here is a good sampling of the zillion new articles written on this topic in the last two and a half weeks: