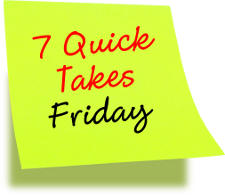 This week: How we will one day view Planned Parenthood. A tough, but honest look at the nature of abortion. One man's remarkable accomplishment to advance women's health. A young boy honors the memory of his dad. A 90 second video gives a glimpse of war's nightmare for children. Father Barron presents a brief overview of the Council of Trent. A warning from the '50s which we paid no attention to (one of many).
No words are necessary.
(Found online but not credited.)
The truth about abortion is offensive because abortion is offensive. Many women today bear the indelible scars of their abortion. Younger women, filled with pride and radical feminist zeal, too often have not learned this hard, life changing lesson. This film is for them.
Real women's health issues are not about "reproductive rights" (a direct euphemism for abortion) but actually about women's health. Outside of the affluent West, one of the many serious issues is the lack of access not to abortion but to sanitary pads. This is the fascinating story of an Indian man who has done something about it:
Arunachalam Muruganantham also gave this talk and was featured aspect in a documentary entitled: Menstrual Man.
An Ohio boy "pays it forward" by a kind act honoring his father:
Save the Children UK has a video showing what war does to children. The setting is here, not some far away place, to make the point more present.
Father Barron gives a very nice overview on the 450th anniversary, of the Council of Trent. If you don't know what it is or much about it, this will help.
In the 50's, we received this warning. I am sure many thought "this could never happen here!" Only 60 years later, look where we are. People were warned, but they did not listen. Now they are waking up, but time is short. Non-negotiable priorities in upcoming elections: (1) stop abortion, (2) restore religious freedom, (3) fix this:
Here is a more in-depth piece.
---
Some random thoughts or bits of information are worthy of sharing but don't warrant their own full post. This idea was started by Jennifer Fulwiler at Conversion Diary to address this blogging need. So, some Fridays I too participate when I have accumulated 7 worthy items. Thank you Jen for hosting this project!