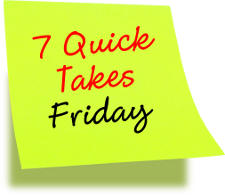 This week: Universae Ecclesiae is out. Why no women deacons, explained again. Why we don't offer the Eucharist to everyone. A reminder on keeping priorities properly ordered. The absurd proposition that Christianity was a fabrication. A unique wedding proposal. The perfect ceiling mural for a smoker's lounge.
Universae Ecclesiae is out. It is a Motu Proprio instruction from the Holy Father that clarifies and strengthens Summorum Pontificum. For those who do not follow this stuff, it applies directly to the Extraordinary Form of the Mass. However, it is part of the reform of the reform and it will ultimately influence the ordinary form (and the post-Vatican II excesses often seen there).
Women deacons – still no. A while back I wrote about this issue. It is raised by the misguided liberal / progressive (toward Church teaching) crowd who see it as a matter of "equality" and as a stepping stone to women "priests." No and no, and that will not change (ever). Daniel G. Van Slyke tries to explain (once again) why not for Crisis Magazine.
This is a good video out of the Diocese of Rockford (IL) by their Monsignor Eric Barr (Episcopal Vicar for Clergy & Religious). Here, he answers "Why can't non-Catholics go to Communion?" This is a good follow-up to my recent piece The Body of Christ.
Here you are, online again. That's OK, but keep your priorities right!
A Lutheran group put together this excellent animated video showing how absurd those who posit that Christianity is a fabrication.
Right here in Georgia, Matt wants to propose to Ginny. How to? Maybe a nice restaurant, waiter brings champagne, ring in bottom of glass? No. Why not have Charlie (her brother) take her to the movies and planting a surprise there? Bring along friends and family (sneak them in after the movie starts) to share the moment…
Where does Marcel find these things (he was the first one I saw publishing it)?
This is a mural in a smoker's lounge. Appropriate, no?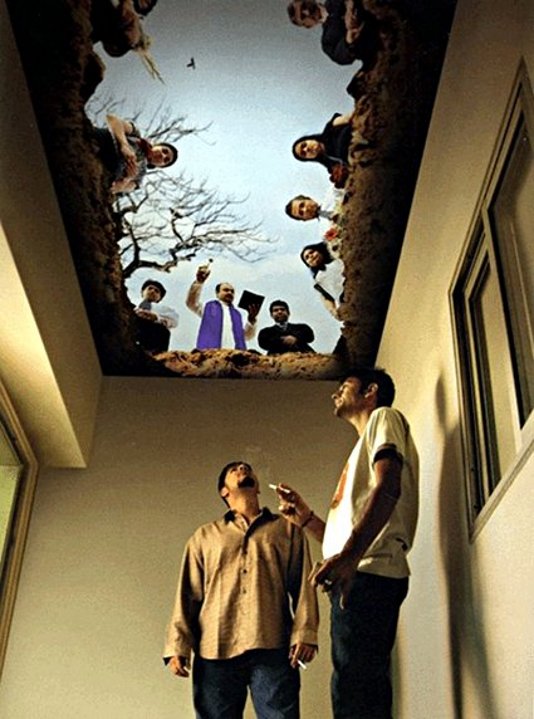 ---
Some random thoughts or bits of information are worthy of sharing but don't warrant their own full post. This idea was started by Jennifer Fulwiler at Conversion Diary to address this blogging need. So, some Fridays I too participate when I have accumulated 7 worthy items. Thank you Jen for hosting this project!