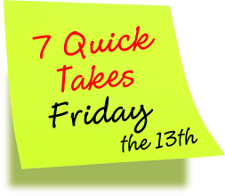 This week: The latest issue of New Evangelists Monthly awaits your perusal. Igniter Media unfolds the Good News – as a social media story. How Jesus' resurrection changed the Church – a reflection from Jim Cavins. Fr. Mike takes a look at relationships (lack thereof) in the modern world. Outside da Box's short film "The Atheist". Brian Holdsworth on what it means to be Catholic. Jim Caviezel's exhortation to "be saints". The oft-hidden reality of the most persecuted minority.
Issue #64, April 2018, of New Evangelists Monthly is ready for your enjoyment! Scores of faithful Catholic bloggers have contributed their very best pieces from March. Contributing authors this month include: Virginia Lieto, Fr. Stephen Morris, Stephen Korsman, Bonnie Way, Aimee O'Connell, Dn. Scott Dodge, Robert Collins, David Wanat, Jennifer Elia, Birgit Jones, Maolsheachlann O'Ceallaigh, Melanie Jean Juneau, Susan Stabile, Rick Rice, Victoria Clarizio, Ellen Gable Hrkach, Matt Marks, Mary Haseltine, Carolyn Smith, Ebeth Weidner, Dennis McGeehan, Vijaya Bodach, Fr. Nicholas Blackwell, David Wong, Larry Peterson, John Schroeder, Kirby Hoberg, Rich Maffeo, Tony Agnesi, Leslie Klinger, Susan Fox, Michael Seagriff, David Torkington, Claire McGarry, Carolyn Astfalk, Fr. Gilles Surprenant, Barbara Szyszkiewicz, Elizabeth Reardon, Fr. Errol Fernandes, Ellen Kolb, Rick Becker, Dn. Greg Horton, Tom Perna, Christian Miraglia, Roxane Salonen, Scott Smith, Jean Heimann, Christina Nagy, Colleen Martin, Trisha Niermeyer Potter, Victor Moubarak, Jim Hahn, Lisa Ponchak, David Cooney, Justin Soutar and Blythe Kaufman.
This monthly "meta-magazine" showcases faithful Catholicism from theology to family life and "everything in between." Enjoy it now at NewEvangelists.org.

The Good News, told as a social media story (probably would be banned as "hateful").
Jeff Cavins reflects on Jesus' resurrection and how it changed the Church:
Apparently there is an activity known as "Netflix and chill" which does not have the innocent meaning I thought it did when I saw the title to this video. Fr. Mike Schmidt discusses the lack of authentic relationships in the "modern" world.
Enjoy this short film "The Atheist" published by Outside da Box (ODB Films) a while back:
Brian Holdsworth talks about what it means to him to be Catholic. Brian's videos on Catholicism are quite good.
This is short and awesome! Jim Caviezel speaks on becoming saints:
PragerU simply tells the truth (and thus manages to get dinged by Google), including this piece on the Most Persecuted Minority:
---
Some random thoughts or bits of information are worthy of sharing but don't warrant their own full post. This idea was begun by Jennifer Fulwiler and is now continued by Kelly Mantoan. So, some Fridays I too participate when I have accumulated 7 worthy items. Thank you Kelly for hosting this project!