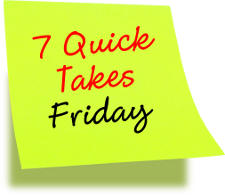 This week: Nancy Pelosi presents the hard-hitting facts of the Hobby Lobby decision (and of course, gets it completely wrong). Steve Ray is asked if he is saved. The Chosen faith formation program. EWTN offers an excellent alternative to biased evening news programs. An ex-terrorist places blame for the Palestinian / Israeli conflict. Input on the administration's carefully crafted border crisis from Chicagoans. Bill Whittle also takes a look at illegal immigrants and history.
Nancy Pelosi speaks about the recent Supreme Court Hobby Lobby decision. As usual, few truthful words are manifested. Same ole same ole, easily addressed by Megyn Kelly:
Last December I wrote about the question Are you saved?. Steve Ray talks about a friendly dinner party "ambush" where he is asked this.
I recently posted one of my Resources pieces on the excellent Ascension Press Chosen faith formation courses. In future weeks, individual preview videos will be featured aspect here. To give you a flavor, here is Chris Stefanick with an overview of the program:
I have written often about biased news reporting. It is blatantly so and frequently anti-Catholic. EWTN (with the support of the Knights of Columbus) launched News Nightly last September and it is very good. This half-hour program is broadcast weekdays (6pm, 9pm and 2am ET for me; check your local EWTN schedule).
If you still enjoy paying for cable, EWTN may be one of your channels (or at least available channels).
If you "cut the cable" like me, watch it free online or via the free EWTN mobile apps. If you use a Roku box to receive Netflix or Hulu+ (or a zillion other things) on your TV, EWTN is available as a free channel.
All of these free means of watching EWTN live also offer archived copies of the show. It is similarly available on YouTube (this link works nicely). I watch the most recent archived version on YouTube at my convenience via my Google Chromecast. For example, here is a recent show:
Who causes the Palestinian / Jewish turmoil? Not Israel and not Palestinians (at least directly). It is Hamas. Much of the Arab world admits this. Here an Egyptian doctor (and terrorist in his youth) explains:
Residents from the southside of Chicago weigh-in on the administration's manufactured border crisis and the president's related and extravagant spending proposals:
Bill Whittle looks at that carefully engineered border crisis and finds some parallels in history:
---
Some random thoughts or bits of information are worthy of sharing but don't warrant their own full post. This idea was started by Jennifer Fulwiler at Conversion Diary to address this blogging need. So, some Fridays I too participate when I have accumulated 7 worthy items. Thank you Jen for hosting this project!