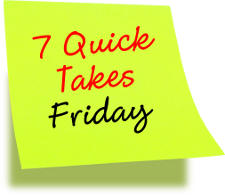 This week: The latest issue of New Evangelists Monthly awaits your perusal. Bishop Robert Finn is strongly supported in his defense against liberal media attacks by the Benedictines of Mary, Queen of Apostles. Death with dignity, not suicide. Devotion to Our Lady of Guadalupe. Dennis Prager explains the power of the 10 Commandments. Amazing advances in prosthetics, for man and beast.
Issue #25, January 2015, of New Evangelists Monthly was completed last Saturday and is ready for your enjoyment! Scores of faithful Catholic bloggers have contributed their very best pieces from December. Contributing authors this month include: Chris Capolino, Melanie Jean Juneau, Matthew Plese, David Wong, Adam Crawford, Rick Becker, Tracy Smith, Ellen Gable Hrkach, Christian LeBlanc, Jamie Jo, Sarah Thèrése, Debbie Gaudino, Fr. John Corrigan, Cindy Hurla, John Schroeder, Jim Curley, Tony Agnesi, Nancy Ward, Joseph Shaw, Ebeth Weidner, Emily Davis, Ashley Woleben, Birgit Jones, Anabelle Hazard, David Torkington, Virginia Lieto, Mary Beth Brummond, Ruth Anne Holloway, Fr. Ben Hadrich, Anita Moore, Dn. Scott Dodge, Tom Perna, Blythe Kaufman, Nancy Shuman, Rich Maffeo, Sr. Anne Marie Walsh, Michael Brumley, Rose O'Donnell, Larry T, Roxane Salonen, Fr. Chori Jonathin Seraiah, Karee Santos, Jen Steed, Sr. Maresa Lilley, Kathleen S, Ellen Kolb, Michael Seagriff, Bartimaeus Timeo, Anthony Layne, Paul Roy, Leslie Klinger, Kathryn Cooper, Brian Gill, Denise Hunnell, Allison Salerno, Carolyn Smith, De Maria, Rita Buettner, Shannon Vandaveer, Brantly Millegan, Susan Fox, Lawrence Fox, Barbara Hosbach, Sharon Babineau, Barbara Szyszkiewicz, Fr. Adrian Danker, Lisa Ponchak, Fr. Tucker Cordani, Nanette Carey, Barbara Schoeneberger, Melody Marie, Michael Depietro, Jeff Walker, Ishmael Alighieri, Philip Kosloski, Michael Brandon, Sallie Thayer, Kim Padan, Msgr. Charles Pope, Christina Sawchuk, Vinny Carr, Celeste Ciarallo, Laura Pearl, Margaret Felice, Drusilla, Fr. Gerald Souza, Paul Smith, Niki Chris, Timothy McCormick, John Donaghy, Bethanie Ryan, Reese Cumming, Zoe Jumonville, Fr. Errol Fernandes, Allison DeWolf, Justin Soutar, Heidi Knofczynski, Kimberly Lynch and James Milliken.
This monthly "meta-magazine" showcases faithful Catholicism from theology to family life and "everything in between." Enjoy it now at NewEvangelists.org.

Missouri bishop Robert Finn is an excellent shepherd, teaching truth in an area with many liberals and secularists. They don't like him and their media works incessantly to undermine him at every opportunity.
Thank God for the Benedictines of Mary, Queen of Apostles who have spoken out strongly in support of this holy man. LifeSiteNews covers the story very well. BTW, you may know of the nuns from their very popular CDs:
When I hear the phrase "death with dignity" I think of how congress names bills. Often the bills do the opposite of what their titles suggest. This is the same. True death with dignity is remaining in God's hands and is the opposite of suicide. Christopher Stefanick produced this new video:
OneBillionStories.com has a new video on devotion to Our Lady of Guadalupe. If you somehow are not familiar with the story, it is quite fantastic. The full story is told many places, including here. The video is a somewhat abbreviated version.
Dennis Prager explains the Ten Commandments, for those who have not figured it out:
We are making a lot of progress in prosthetics, in the range of motion, the compact size and control. This project at John Hopkins is one of several which will control limbs by thought. Yes, reading the person's mind sufficiently to interpret their intent.
Prosthetics are for species other than human too. Derby was born with deformed front legs but has been helped by 3D printed prosthetics. Such technology will work its way up "the food chain" and help people too.
---
Some random thoughts or bits of information are worthy of sharing but don't warrant their own full post. This idea was begun by Jennifer Fulwiler and is now continued by Kelly Mantoan. So, some Fridays I too participate when I have accumulated 7 worthy items. Thank you Kelly for hosting this project!