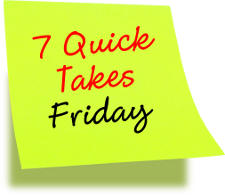 This week: The latest issue of New Evangelists Monthly is ready and calling you. Crushing the Little Sisters of the Poor is an Obama administration priority. Outside da Box has a new video on holy water. An excellent homily on the power of the Holy Name of Jesus. Revelation of the Trinity in the Old Testament. ObamaCare "deconstructed." So God made…
Issue #13, January 2014, of New Evangelists Monthly is ready for your enjoyment! Scores of faithful Catholic bloggers have contributed their very best pieces from December. This month brought these great topics: face of Jesus, King of Kings, the veil, looking back, why I write, lights, mother's love, listen at her, Salvation Army, Thomas Merton, patron Saint, life untidy, Advent single, learning love, gratitude, Christ's job, epiclesis, child is born, pulling over, spiritual life, reviewing 2013, first Rosary, stripped, not ashamed, inner brat, Fr. Michael, joy and sorrow, reading plan, failing kids, this mess, saved?, perspective, anchored, socio-political, why?, Santa, Simbang Gabi, entrusted, comfort, unqualified yes, imperfect, His presence, passed today, time left, Christmas tide, holiness, funny Francis, yearly, gift exchange, sad Jackson, book review, via fiction, forgiveness, lost identity, Christmas tree, doctrine, prophecy, Eve and Mary, time travel, Duck Dynasty, gay marriage, precious womb, nuggets, Snapchat, without God, resolutions, Msgr. Knox, children, St. Stephen, believin', 3 Francis, the unexpected, praying, veiling?, preaching, hedge-priests, 2 queens, confusion, God's love, life witness, Emanuel, woman, our guide, patron saint, for children?, looking back, countdown, the elderly, dark night, anticipation, Protestantism, running, our fiat and broken stuff.
This monthly "meta-magazine" showcases faithful Catholicism from theology to family life and "everything in between." Enjoy it now at NewEvangelists.org.

Crushing the Little Sisters of the Poor is a priority for the Obama administration. Not just these saintly nuns, but hundreds of other religious organizations who oppose Obama's radically pro-abortion positions. Catholics who voted for this man should be deeply ashamed.
Outside da Box explains why we bless ourselves with holy water. It's OK, but not their best work.
An excellent homily on the power of the Holy Name of Jesus:
(While I really like this, I do have two quibbles. First, marriage is a covenant not a contract. There is a difference and it is ironic to use the wrong word in a homily on the power of words. Second, – somewhat of a lesser quibble – is the implication of a specific moment of consecration of the Eucharist.)
So where do we learn of the Trinity? In the New Testament, of course.
Not so fast! There is a strong case for revelation of the Trinity in the Old Testament as presented by an apologist known only as InspiringPhilosophy:
This video entitled "ObamaCare Deconstructed" is a good study of the promises and reality of Obamacare.
So God made…
The country great:
…then not so much:
---
Some random thoughts or bits of information are worthy of sharing but don't warrant their own full post. This idea was started by Jennifer Fulwiler at Conversion Diary to address this blogging need. So, some Fridays I too participate when I have accumulated 7 worthy items. Thank you Jen for hosting this project!