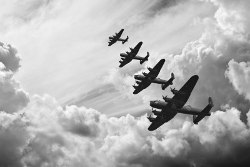 Yesterday the Supreme Court of the United States ruled on the constitutionality of ObamaCare. Speculation has been rampant for months on the government's authority to force people to purchase services under the commerce clause.
To the surprise of almost everyone, the Supreme Court saw ObamaCare as a massive new TAX. As a TAX, it passes constitutional muster based on the government's unlimited authority to TAX.
This piece continues my series on the very real war on religion. My last summary was 1 month ago. This is the latest update. To see the whole series, click here.
What the Supreme Court did not decide
It is imperative that we understand the narrow scope of the Supreme Court's decision. Specifically:
This case did not consider, in any way, the constitutionality of the HHS Mandate to force almost everyone, including the Catholic Church and its members, to purchase abortion inducing drugs, sterilizations, and contraceptive insurance coverage.
The Supreme Court did NOT rule that ObamaCare was in any way a "good idea," merely that as a TAX it was not unconstitutional.
Where do we stand?
Nothing has changed. The numerous lawsuits brought by various Catholic dioceses and institutions remain full-steam-ahead. They are now more urgent than ever. We eagerly look forward to our day in court on this issue. ObamaCare enables the HHS mandate, which represents a major assault on freedom of religion. This is a completely different issue than what the Supreme Court decided yesterday.
Of course, we are disappointed. Had ObamaCare not been seen as a TAX (which admittedly, it actually is), it likely would have been overturned. That would have made the HHS mandate moot and our struggle to retain the religious freedom we have enjoyed for over 200 years intact.
Success in court is not the only way religious liberty can be restored. The other way is through legislative action. President Obama has been intransigent on this and with the Senate controlled by his party, legislative relief is impossible. Today's decision therefore means that…
November 6th is now a REFERENDUM on ObamaCare
The decision to accept this controversial freedom crushing, pro-abortion healthcare law now goes to the voters. YOU decide. Cast your vote for president Obama and his party if you support this deeply flawed law. If you oppose the law and recognize that improving healthcare access does not have to be at the cost of religious liberty and innocent life, vote against President Obama and his enabling party. It really is that simple.
Fortnight for Freedom continues
Religious liberty has been a part of the American experience since before the United States even became an independent country. However, approaches to religious liberty have developed over time, as Catholics and people of other faiths have faced discrimination in various forms. Fortunately, there have been many heroes of religious liberty that span centuries.
Importantly, the First Amendment has protected the free exercise of religion since the U.S. Constitution was ratified in 1789. While the HHS mandate forcing coverage of sterilization, contraception, and abortion-inducing drugs represents a significant threat to religious liberty, Catholics and others have endured religious crises throughout our country's history.
Our bishops call to action continues through July 4th. Read the articles below to find out more about our country's historic challenges, and view their educational resources page to find out more about current threats to religious liberty both at home and abroad.
What is at stake
The administration and their friends in the media try to spin this issue as either (1) the Church taking away everyone's contraception or (2) a "war on women." They know this to be false. In jeopardy is something much, much greater – with the unprecedented loss of religious freedom we would also irrevocably lose the very character of the country. This radical change sacrifices the birthright of future Americans.
Evangelical Eric Metaxas is the author of the new book on Dietrich Bonhoeffer how is remembered for his effort to overthrow Hitler. Dr. Jennifer Roback Morse is an economist and founder for the Ruth Institute which promotes families through the sanctity of marriage.
Protecting Religious Freedom
The Becket Fund released this new video on the good work they do:
Further Reading
Here is a sampling of some new articles written on this topic in the last few weeks: