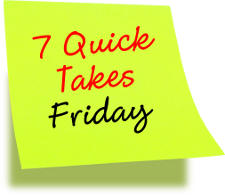 This week: A focus on vocations and the EF Mass. The Nashville Dominican Sisters of St. Cecilia expand to Scotland. The paths of men to the priesthood: 5 at the American seminary in Rome and the journeys of 5 Dominican Friars. Getting a feel for the Traditional Latin Mass in about 3 minutes. The work of the Priestly Fraternity of St. Peter (FSSP). Father Calvin Goodwin offers a truly excellent spiritual commentary on the Mass. Arrest warrant for Jorge Bergoglio (a/k/a "Pope Francis") from the ITCCS.
The Dominican Sisters of St. Cecilia in Nashville, TN have been in the news lately as they have added their presence to Scotland. Their community is almost 300 strong in almost 20 dioceses and now 4 countries. They are young, joyful, orthodox, faithful to the Magisterium, enjoying healthy growth and habited.
The stories of 5 men continuing their studies for the priesthood at the American seminary in Rome:
The stories of 5 Dominican Friars and their inspiring paths to the priesthood:
What is the Traditional Latin Mass (a/k/a TLM or EF – Extraordinary Form – of the Mass) all about? This video gives a good, but very brief introduction:
The Priestly Fraternity of St. Peter (FSSP) was established as a pontifical-right society by Blessed Pope John Paul II in 1988. Dedicated to the TLM, they are young and growing with a presence in 117 dioceses in 15 countries throughout the world (including many in the US).
Additional parts are here and here .
Fr. Calvin Goodwin, FSSP, offers this excellent spiritual commentary on the Mass:
From the Convert Journal law and order desk:
The Brussels based International Tribunal into Crimes of Church and State issued an "International Arrest Warrant" for Pope Francis / Jorge Bergoglio for inciting criminality and treason. Their investigation has found the Roman Catholic Church to be a "transnational criminal organization."
Details of the warrant appear on their website at ITCCS.org.
While this is the kind of stunt I expect from an out-of-control committee of the UN or maybe the European Parliament, such is not the case this time. The ITCCS, despite claims to the contrary, is not in Brussels but in some guy's living room in Canada. It is the work of Kevin Annett, a defrocked United Church of Canada priest. Really, doesn't he have anything better to do? More about him is here.
---
Some random thoughts or bits of information are worthy of sharing but don't warrant their own full post. This idea was started by Jennifer Fulwiler at Conversion Diary to address this blogging need. So, some Fridays I too participate when I have accumulated 7 worthy items. Thank you Jen for hosting this project!