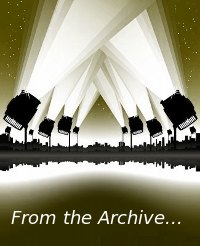 This Saturday is time for New Evangelists Monthly to begin a new edition. Today, I would like to bring to your attention 3 original, brief essays that you may have missed. If you don't have time to read all three, I especially recommend the first one — Is Hell empty?.
---
If these few academics were correct, then heaven is ours regardless of what we do. We would be free to reject God's will, ignore his Church, believe whatever we wish, live in sin or perhaps even worship Satan. While these things would affect our life here, we would still have a "reasonable hope of salvation." That friends, is hogwash!
---
Politicians capable of rational thought and who actually cared about children realize that the confessional seal is helpful. First, this is probably the only place the penitent will actually face his crimes and the terrible harm done. Second, the priest will probably be the only voice they hear telling them to make amends by turning themselves in. Third, were the Church to agree to cooperate with such laws (it never will), does anyone actually think that child abusers would actually confess their crimes before they are caught? They are disordered but not stupid.
---
The real Magisterium, the one instituted by Jesus and protected by the Holy Spirit, reminds us of our obligation to love each other. In that, we each have a PERSONAL obligation to the poor and vulnerable in what we call the "preferential option for the poor." We are to share the gifts of time, talent and treasure loaned to us by God with others in need. Catholic charities have always had this focus and do more in this regard than any other charity on the planet.