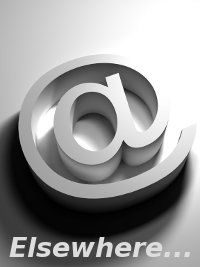 It has been a presidential tradition to "pardon" a lucky turkey before Thanksgiving. The tradition may have started in some form as early as the Truman administration in 1947. Regardless of how or when it got started, in recent times it has become an expected presidential action.
Such as it is, the president has the opportunity to address the nation. Regardless of the current political scene, he or she has a chance to reflect on Thanksgiving – what it means to both the nation and to himself. It is a moment to remember the sacrifice that made America great and the continuing sacrifice that is selflessly given. It is a moment to remember their own bountiful blessings. Most importantly, it is a moment to humbly thank God.
Turkey pardons are not addresses to congress, the UN, or a live nationwide audience. They are far less formal and polished. What we get are comments from the heart of our leader, an unguarded window into their unmanaged self.
It is interesting therefore, to compare this year's pardon with that of the immediately preceding president. Both are professed Christians. Kathy Schiffer did this on her Seasons of Grace blog:
The difference in these two pardons was a metaphor for the stark difference in their presidencies. One is self-absorbed, clownish, mocking of faith, jokes about "luck" but forgets to mention "thanks." The other — well, see for yourself. I'm including the video, which makes me really yearn for bygone days.

ONE WAY TO GRANT A PRESIDENTIAL PARDON TO THANKSGIVING TURKEYS:

Talk about the spared turkey as "lucky." Note that your family, in a photo op, will deliver "unlucky" turkeys to a food bank.
Make a mocking, "funny" Sign of the Cross over the pardoned bird – an obvious disregard for the importance of this sacred symbol for Catholics and people of faith.
Disregard your daughters, standing beside you in bored complacency. Instead, focus your attention on the cameras.
Use the opportunity to obliquely criticize the United States Congress. Say things like "Some of you know that recently I've been taking a series of executive actions that don't require congressional approval. Well, here's another one."
Use the opportunity to criticize the media. Say things like "They received the most important part of media training, which involves learning to gobble without saying anything."
Never mention God, or thanks, or grace, or the American people. Never mention anything noble. Keep the attention on yourself.

ANOTHER WAY TO GRANT A PRESIDENTIAL PARDON TO THANKSGIVING TURKEYS:

Thank the men and women in uniform and talk about how proud you are of them.
Thank the armies of compassion – volunteers who feed the hungry and shelter the poor, teachers and nurses and pastors and firefighters, and others who serve their neighbors and better their communities.
Thank your wonderful and supportive family, and talk about the blessing they have been in your life.
Thank your wife for her love.
Thank your two daughters, "Thanksgiving blessings" some 27 years ago.
Express your thanks that your mother is doing well.
Express your thanks for a new son-in-law at the dinner table this year.
Thank the American people for the tremendous privilege of serving as President.
Wish all Americans a Happy Thanksgiving, and ask God to bless them.
Kathy's piece is The Turkey Pardon: Metaphor for the Entire Obama Presidency. Thanks go to The Anchoress (Elizabeth Scalia) for spotting it.
I am reminded that one day the humble and the self-righteous will both stand in judgment. Some may have been powerless and others may have been kings, but station in life will not be relevant.