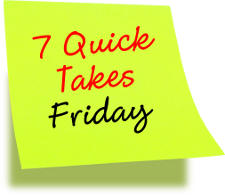 This week: The latest issue of New Evangelists Monthly awaits your perusal. Keeping focused on Advent. CS Lewis also wrote about "the other" coming of our Lord. A young woman becomes a postulant of the Poor Clares of Perpetual Adoration. Kids are blown-away by a lunchroom drama unfolding around them. Taking an itsy-bitsy closer look at the media's latest poster boy and scientific genius – Ahmed Mohammed. Farrah Prudence is an ex-Muslim (with, of course, a fatwa calling for her murder) with some educational comments about the religion.
Issue #36, December 2015, of New Evangelists Monthly is ready for your enjoyment! Scores of faithful Catholic bloggers have contributed their very best pieces from November. Contributing authors this month include: Matthew Coffin, Fr. Stephen Morris, Adam Crawford, Chris Capolino, Stephen Korsman, Nancy Ward, Brantly Millegan, Dave Wanat, David Gray, Ellen Gable Hrkach, Susan Fox, Carolyn Astfalk, Larry Fox, Blythe Kaufman, Melanie Jean Juneau, Rick Becker, Fr. Austin Fleming, Dn. Scott Dodge, Jennifer Cerino, Frank Rega, Reese Cumming, Nancy Shuman, John Donaghy, Emily, Emily Hartung, Fr. Chori Jonathin Seraiah, John Schroeder, John Russell, Tom Perna, Matthew Plese, Elizabeth Reardon, Rich Maffeo, Fr. Juan Velez, Monica McConkey, Jamie Jo, David Wong, Larry Peterson, David Torkington, Debbie Gaudino, Lianna Mueller, Robert Collins, Tony Agnesi, Ellen Kolb, Jenn Tatum, Fr. Ben Hadrich, Barbara Szyszkiewicz, George Sipe, Michael Seagriff, Adam DeVille, Ebeth Weidner, Shannon Vandaveer, Bartimaeus Timeo, Leslie Klinger, Alexandrina Brant, Barbara Hosbach, David Cooney, Sr. Maresa Lilley, Brian Gill, Fr. Richard DeLillio, Roxane Salonen, W.L. Grayson, Rose O'Donnell, Fr. Adrian Danker, Emily Borman, Joseph Shaw, Dennis Justison, Jessica McArney, Lyn Mettler, Jeff Walker, Justin Soutar, Rita Buettner, Lisa Ponchak, Rick Rice, Heidi Knofczynski, Julian Barkin, Jennifer James, Kirby Hoberg, Laura Pearl, Jennifer Elia, Matt Nelson, Melissa Overmyer, Kathleen Laplante, Rebecca Recznik, Gregory Watson, Larry T and Msgr. Charles Pope.
This monthly "meta-magazine" showcases faithful Catholicism from theology to family life and "everything in between." Enjoy it now at NewEvangelists.org.

Only 2 more weeks until Christmas! But not yet. We are smack dab in the middle of ADVENT. This is not the Christmas liturgical season. That starts on the 25th (well, Christmas eve, actually). For now, let's keep focused on Advent:
Some good Catholic Advent resources are here.
Advent is all about Christ coming into the world, for the first time. We are excited but know that is not the only time He will come. C.S. Lewis wrote about The World's Last Night, which is illustrated and narrated by this "video doodle."
A young woman enters the cloistered monastery of the Poor Clares of Perpetual Adoration as a postulant. Located in Hanceville Alabama, this is Mother Angelica's order. Congratulations Haley!
Yea "flash crowd" is getting to be old-hat. Nevertheless, this one is very cute. Watch the look on the faces of these kids as this proceeds:
You undoubtedly read about the Islamophobic prejudice brought to bear upon Ahmed Mohammed, a young Muslim scientific genius when he brought a brilliantly designed electronic clock to school. The truth is NOTHING like the always biased media presented it. William Kilpatrick has an excellent article on it for Crisis Magazine: Clock and Bull Story. Bill Whittle also touches some of some of the points here:
Speaking of the "religion of peace," this lady has a few observations and knows well what she is talking about. I'll let her explain:
It is a huge mistake to assume everybody else shares our Christian values.
---
Some random thoughts or bits of information are worthy of sharing but don't warrant their own full post. This idea was begun by Jennifer Fulwiler and is now usually hosted by Kelly Mantoan. This week however, Anabelle Hazard at Written by the Finger of God guest hosts. Thank you Kelly (and Anabelle) for hosting this project!