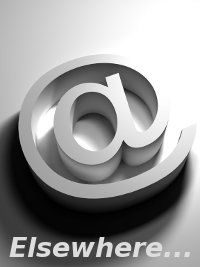 Guns make me uncomfortable. People can get hurt with them.
Other things that raise special caution for me are stairs and cars. Lots of people get hurt with those too, including me (hence my extra caution). Cars and stairs are not intrinsically evil, of course. They have useful functions, but can be the source of lethal accidents and can be used in the commission of capital crimes.
So it is with guns, useful for good and evil purposes. They do nothing sinful by themselves, ever. Some use them for hunting and some for sport. I suspect most people keep guns for self-defense. Against a stronger or armed attacker or group of attackers, nothing else compares in effectiveness. If you are American, it is your right to possess them – at least until the government finds ways to infringe on that right as they have on freedom of religion and freedom of speech.
BTW, the Catechism says the following on the topic of self-defense:
2263 The legitimate defense of persons and societies is not an exception to the prohibition against the murder of the innocent that constitutes intentional killing. "The act of self-defense can have a double effect: the preservation of one's own life; and the killing of the aggressor. . . . The one is intended, the other is not."

2264 Love toward oneself remains a fundamental principle of morality. Therefore it is legitimate to insist on respect for one's own right to life. Someone who defends his life is not guilty of murder even if he is forced to deal his aggressor a lethal blow:

If a man in self-defense uses more than necessary violence, it will be unlawful: whereas if he repels force with moderation, his defense will be lawful. . . . Nor is it necessary for salvation that a man omit the act of moderate self-defense to avoid killing the other man, since one is bound to take more care of one's own life than of another's.
In upstate New York, a businessman (and other church members) donated merchandise he sells to his church to raise money. People do that all the time, but in this case the man is a gun dealer. The church plans to offer it as a raffle. Hysteria and pandemonium ensue.
The Times Union (the local paper) has the story:
The Rev. John Koletas, pastor of Grace Baptist Church, said the service and gun raffle are aimed at "honoring hunters and gun owners who have been so viciously attacked by the antichristian socialist media and antichristian socialist politicians the last few years," according to a letter he posted on the church website.

Koletas, who works as a Rensselaer County court reporter, said he wanted to show support for Second Amendment rights.

"I'm just trying to be a blessing and a help to the gun owners and the hunters and give away a free AR-15," he said. "It's the right thing to do."

He said the constitutional right to own a gun should not be abridged, any more than First Amendment rights should be.

"If someone doesn't want to own a gun, that's their right," he said. "At the same time, I don't think we should be critical of legal gun owners who gave us our freedom."

Members of his family, congregation and the owner of a gun shop that will donate the Smith & Wesson semiautomatic rifle backed his contentious plan.

"I'm for it," said longtime church member Jarvis Heater, 52, a carpenter doing maintenance Wednesday inside the red-brick 1886 church on Fourth Avenue in the Lansingburgh neighborhood of Troy.

"I'm totally in support of Second Amendment rights," said the pastor's 19-year-old son, John Koletas. About 100 people typically show up for a Sunday service, he said.

Irene Koletas said it was not a marketing ploy and underscored her husband's strong belief in a constitutional right to bear arms. The flier was mailed to a list of gun owners, she said. It featured aspect a photo of an assault rifle under a bold headline: "Win a FREE AR-15." It included a Bible quote from John 14:27: "My peace I give unto you."

The Kentucky Baptist Convention of churches made national news this week and garnered controversy for recent "Second Amendment Celebrations" that include a free steak dinner and raffle to win handguns, long guns and shotguns. The outreach effort for "unchurched" young men resulted in a spike in attendance.
Read the whole article: Troy pastor's AR-15 assault rifle giveaway creates controversy.
Father Zuhlsdorf also offers his views on the subject. More on self-defense in general is in the New Advent hosted Catholic Encyclopedia.