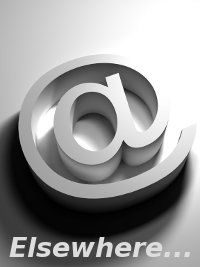 Earlier this year I wrote about about the sex scandal. It is a sad story that I doubt will ever be treated fairly in our lifetimes. Part of the problem is that there is just so much misinformation being passed around. Sometimes that is on purpose by those who attack the Church. Other times it is simply not knowing the facts.
Father Longenecker also wrote about this issue around the same time my piece was published. His piece is on a non-Catholic academic researcher's findings. You may be surprised by the results (and even have to modify some of your own long-held assumptions).
As more pedophile priest scandals blow up across Europe we should be ashamed of the offenders and those who sheltered them and oppressed the victims. The guilty should be weeded out, removed from office and handed over to the civil authorities where they are guilty of crimes. Systems to avoid abuse must be established and rigorously maintained, and victims should be justly compensated for their suffering.

However, Penn State professor Philip Jenkins (who is not a Catholic) has written the most objective book on the subject, and he summarizes his arguments in this excellent article. In light of his work, we should remember some basic facts and principles:

Priestly celibacy is not the issue – married men are more likely to abuse children than unmarried
Most child abuse takes place within the home.
All religious groups have pedophile scandals, and the Catholics (while the largest religious group) are at the bottom of the list statistically.
Child abuse is prevalent in all areas of society: schools, youth organizations, sports, etc.
Statistically, of all the professions, Christian clergy are least likely to offend. Doctors, Farmers and Teachers are the professions most likely to abuse children–not clergy.
Among clergy offenders Catholic priests are least likely to offend.
Catholic cases of pedophilia make more headlines because of anti Catholic prejudice and because the Catholic Church is bigger and more lucrative to sue.
Pedophilia and Euphebophilia are different problems. The former is sexual attraction to pre-pubescent children. The latter is attraction to teenagers. Most cases branded 'pedophilia' are actually 'euphebophila.'
Most of the cases of euphebophilia are homosexual in nature, however the politically correct do not want this problem to be associated with homosexuality.
The number of Catholic priests guilty of pedophilia is very small.
What we now call 'cover up' was often done in a different cultural context, when the problem was not fully understood and when all establishment organizations hushed scandals. They did so for what seemed good reasons at the time: protection of the victims and their families, opportunity for rehabilitation of the offender, the avoidance of scandal to others. It is unfair to judge events thirty years ago by today's standards.
When lawsuits are looming people smell money. We must be wary of false accusations.
The accused must be entitled to a fair hearing. The church should insist on hard proof of the abuse, and for the sake of justice, ensure that the innocent are not prosecuted.
When guilt is established the offender must be punished, not sheltered.
Distinctions must be made between types of abuse. Some offenses are worse than others. Verbal abuse or corporal punishment during a time when that was acceptable, while lamentable, is not the same as sexual abuse or extreme physical abuse.
Sexual abuse of an adult, or a sexually experienced older teenager is wrong, and damaging, and should be punished, but it is not the same as the sexual abuse of a younger, innocent child.
Number of offenses must be considered. One lapse is not of the same seriousness as repeated, persistent and premeditated offenses.

I am in no way wishing to be soft of pedophiles and those who covered for them, however justice and truth demand an objective analysis of the facts.
With the upcoming visit of Pope Benedict XVI to the United Kingdom, expect to see lots of poorly researched news stories and uninformed statements made all around.