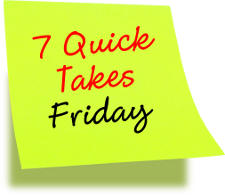 This week: Abortion – one story. What do Switzerland, Singapore, Finland, Sweden, the Netherlands and Germany have in common? Stories of some Catholic converts. A convention features Naval power. A Florida party official shares his insights on Christianity. Andrew Klavan looks at the president's proposal for Middle East peace. A quote of the week.
A mature fetus / product of conception / clump of cells / fetal placental unit / mass or blob of tissue / primordial mass… speaks of her abortion. That is, the abortion of herself… in this new ad from the Susan B. Anthony List:
What do Switzerland, Singapore, Finland, Sweden, the Netherlands and Germany have in common? They are now all superior to the United States in competitiveness. In 2008, the US was #1 in global competitiveness. This is quite a slide in only 4 years.
A new report from the World Economic Forum has also found that the US has slipped to #140 (out of 144) on government deficit as a percentage of GDP.
We hit another milestone this month – public debt has reached an astronomical $16,000,000,000,000. That is well more than THREE TIMES our total debt when President Obama took office. It is enough money to paper-over the entire state of Ohio (1.5 times) in $1 bills. Don't think that this is without serious consequences.
Marcel at Aggie Catholics has put together a good collection of convert videos. These are folks telling their story and why they are Catholic today. Here is a sample:
If you have not seen my collection of convert stories, by all means CLICK HERE! There you will find a searchable database of convert bloggers, links to other excellent convert story lists and a list of books by converts.
There is no better way to stir feelings of national pride and unity then paying tribute to our veterans. We are reminded too that our president is also the Commander-in-Chief of our powerful military. That awesome power was featured aspect on the huge display at the Democratic National Convention:
Very impressive, except that wasn't our navy that was featured aspect. The Democrats featured aspect the Russian navy's Black Sea Fleet. The NavyTimes first noticed this. Just another confidence builder isn't it?
In other convention news, Palm Beach County Democratic Chairman Mark Siegel shared his insights on Christian goals. It turns out, we simply want to slaughter Jews:
Andrew Klavan makes a counter-proposal to the "two-state solution" for peace in the Middle East.
A quote of the week is an oldie but goodie, quite apropos:
The problem with socialism is that eventually you run out of other people's money.
---
Some random thoughts or bits of information are worthy of sharing but don't warrant their own full post. This idea was started by Jennifer Fulwiler to address this blogging need, but is guest hosted this week by Grace Patton at Camp Patton. So, some Fridays I too participate when I have accumulated 7 worthy items. Thank you Jen (and Hallie) for hosting this project!