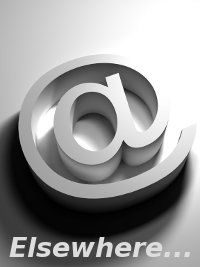 Christianity 101: God above all else. Yet, many people place God lower on their list — if He makes the list at all. Priorities are often given to money, drugs (including alcohol), spectator sports, participant sports, crafts, unions, jobs, sex and many other areas of interest. When God goes head-to-head with political convictions, many people will sadly choose their politics. I wrote about this in 2010: Idolatry (hint: it's not just golden calfs).
As Catholics, our number one social issue is life itself and therefore faithful Catholics do not support abortion in any way whatsoever. This is non-negotiable. It is a grave sin to have an abortion or to facilitate them. That includes not only abortion clinic staff, but politicians who pass laws to fund or increase access to such clinics. Voters for those politicians are sinful through their complicity.
Catholics belong to both major parties. Neither is perfect, but the Democratic party has moved to positions which are inflexibly contrary to the Church. The Church is not wrong. We reject their support for abortion, support for "gay marriage," centralized decision making in opposition to subsidiarity and their serious attack upon our religious liberty.
Contrary to common wisdom, not all Catholic Democratic politicians have completely discarded their faith in favor of politics. A few have tried to restore the party to its moral roots by working within it. Jo Ann Nardelli is one such person. She is a Democratic committeewoman, the president and founder of the Blair County Federation of Democratic Women, Vice President of the PA State Women's Caucus and 1st Vice President of the PA State Federation of Democratic Women (in line for their presidency in 2014).
Matthew Archbold picks-up the story for the National Catholic Register:
Nardelli has always been a pro-life Democrat and felt that there was always room for that position in the party. But she said that for the past few years she's felt that the party was drifting further and further away from her. She said she never shied away from speaking about her Catholic faith or her pro-life views as a Democrat.

She said that for years she hoped that she could change the party from within, make it more in line with traditional values. "I thought I could make a difference to change our party. It didn't work," she said. "I noticed it that it's been going more and more to the left. This is not my father's party. I did not leave the party, the party left me."

In a letter of resignation to the Democratic party, Nardelli cited her Catholic faith.

"I respect all of you and all that I have achieved in the past. Due to personal matters and faith beliefs at this time, it is only fair to resign," she wrote. "I will miss you all very much as you are all a part of my family; however, it is time to move forward with my life in a direction that is more in line with my faith."

She announced her decision at a press conference at the courthouse in Hollidaysburg and standing next to her was Monsignor Anthony Little of the local parish of Saint Patrick's in Newry.

She said it started a few weeks ago, ironically as she and her husband were getting ready for Mass and watching Meet the Press when Joe Biden, a Catholic, cited his support for gay marriage.

This shocked her. She said she'd always related to Biden. She said he reminded her of her father. But this announcement shocked her. And then, shortly after, President Obama announced that he'd "evolved" into supporting gay "marriage."

And then as a Democratic committeewoman she received her agenda from the party espousing the same position. "To stand up and agree and sign off on this I couldn't do it," she said. "So I talked to our priest."
I am conflicted by this. On the one hand, bravo for Jo Ann Nardelli! NOT because this is a political action against one party or in favor of another. Bravo because she is placing her faith, her Church – God – first. The downside is there will now be one less voice of truth and reason that could save the Democratic party from itself.
Read the entire piece: Democrat Committeewoman Resigns from Party, Cites Her Catholic Faith.
Some of the many news reports are here, here, here, here and here.
"I, the LORD, am your God, who brought you out of the land of Egypt, that place of slavery. You shall not have other gods besides me. You shall not carve idols for yourselves in the shape of anything in the sky above or on the earth below or in the waters beneath the earth; you shall not bow down before them or worship them. For I, the LORD, your God, am a jealous God, inflicting punishment for their fathers' wickedness on the children of those who hate me, down to the third and fourth generation; but bestowing mercy down to the thousandth generation, on the children of those who love me and keep my commandments.