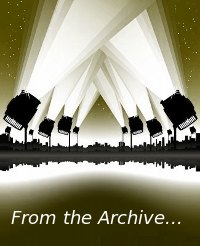 This Saturday is time for New Evangelists Monthly to begin a new edition. Today, I would like to bring to your attention 3 original, brief essays that you may have missed. If you don't have time to read all three, I especially recommend the first one — Hope.
---
Christian hope is supernatural, not just an immediate purpose but an eternal one. Without it our lives are merely mortal and often selfish. Our faith would rest in people and institutions. Then we die.
---
Pride is a black cloud which smothers the light of God in other people. We are all God's greatest creation. Pride focuses our attention inward making us act as though God's greatest creation is ourselves. In essence, we sever ourselves from the Body of Christ and thus can not love our neighbor (seen lesser) as ourselves (seen greater).
---
What does not stick is the last time we experienced each person, place or thing except in particularly traumatic circumstances. I remember the last time I saw my Dad and spoke with my Mom, but not really so much for my other relatives and friends. In the cases of places and things, I would be hard pressed to remember the last time I was there or had that thing. Yet, there was a last time.