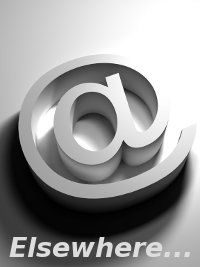 We were and are shocked. Not surprised really, as we increasingly expect horrific tragedies like Sandy Hook last Friday. Everyone always asks "how did this happen and how can we prevent it from ever happening again?" Better security, armed guards, gun control and the like are mentioned. These things will not deter a determined attacker. The problem is the determined attacker and how we have created him.
One T-shirt asks: "Dear God, why do you allow so much violence in our schools?" to which the reply reads "I'm not allowed in schools." Systematically removing God from public life and filling the vacuum left with depravity has a greater hand in these heartbreaking attacks than many pundits will recognize or admit.
When we have dramatically failed each other and a (supposedly inexplicable) "crazed killer" is in our midst, time has run out. No longer theoretical or something that happens to other people, we have immediate decisions to make. Real heroes emerge – men, women and children too. No protective gear, no weapons to fight back, no backup… only self-sacrafice.
"I have told you this so that my joy may be in you and your joy may be complete. This is my commandment: love one another as I love you. No one has greater love than this, to lay down one's life for one's friends. You are my friends if you do what I command you. I no longer call you slaves, because a slave does not know what his master is doing. I have called you friends, because I have told you everything I have heard from my Father. It was not you who chose me, but I who chose you and appointed you to go and bear fruit that will remain, so that whatever you ask the Father in my name he may give you. This I command you: love one another."
Writing for the National Catholic Register, Matthew Archbold wrote yesterday about those who remembered this in a moment of crisis:
1996 – When Charles Carl Roberts IV hung up on the police dispatcher, the police negotiator outside the Amish schoolhouse frantically redialed Roberts' cell phone number but could not get through. Roberts, likely feeling that the police were coming at any moment, readied himself to begin shooting the girls.

That was when it happened — a miracle. Not the kind that changed one thing in that schoolhouse, but one that affected the millions of us outside the school house. 13-year-old Marian Fisher raised her voice. "Shoot me first and leave the other ones loose," she reportedly said.

Her 11-year-old sister, Barbie, then said, "Shoot me next."

"Shoot me first." Imagine saying those words. Now listen to them again in your mind. Then imagine them being said by a child.

Marian Fisher and her sister Barbie must have known the police were coming from Roberts' frantic phone calls and they may have believed that if they offered themselves perhaps he wouldn't have had time to kill the others. This was a moment that we should all measure ourselves against.

Roberts looked strangely at the girls and he asked them to pray for him just before he opened fire.

2012 – Victoria Soto, 27, a first-grade teacher at Sandy Hook Elementary School in Newtown, Conn., moved her students into a closet, and placed her body between them and shooter Adam Lanza.

She was found huddled over her students, protecting them.
Read the whole piece: Greater Love Hath No Man?.
Some other excellent posts are:
Eternal rest, grant unto them O Lord
and let perpetual light shine upon them.
May they rest in peace. Amen.

May their souls and the souls of all the faithful departed,
through the mercy of God, rest in peace. Amen.