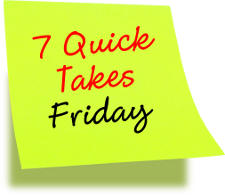 This week: Our culture – Russia has "been there, done that." Father Barron on Protestantism and authority. Jane Roe (Roe v. Wade) today. Another Planned Parenthood manager switches sides. Margaret Sanger's dream realized (black genocide). A whisky vending machine. "If you love me / don't love me…"
While we in the West are fighting feminism, liberalism, secularism, anti-family initiatives, abortion and other population controls… Russia has "been there, done that." The results are nothing less than a disaster. They are turning around 180 degrees, hoping it is not too late:
Fr. Barron makes good points on the need for authority in the Church and the problems caused by the lack of it in Protestantism.
"The biggest mistake of my life." That is how Norma McCorvey describes her role in legalizing abortion. Norma was "Jane Roe" in Roe v. Wade and is a great example of God's power to convert and heal. Today, she is an active pro-life campaigner. She has also converted to the Catholic Church.
This video is from Virtue Media, an organization much like Catholics Come Home. Both produce videos of the highest quality for locally funded television campaigns around the country. Virtue Media's cause is pro-life. See their YouTube channel for many more inspiring clips.
Like Norma McCorvey, conversion sometimes comes slowly. Such is the case of Ramona Trevino who managed a Planned Parenthood clinic. While they didn't perform abortions at her location, it was a feeder of clients to the PP abortuaries. Ramona believed PP's lies, that they were focused on helping women and that it wasn't about the money. Over time she knew that simply wasn't true.
One night, coming back from the clinic, "I was listening to Catholic radio – I remember a woman saying: 'One day, when we die and we meet our maker, he's going to ask: "What did you do to prevent and stop abortion??? Right there, it was like a dagger in my heart." She began praying the Rosary during Lent, and said that on the third day, "the blinders just completely came off my eyes." She dropped her excuses about working at a non-abortion-facility, and "understood why working for Planned Parenthood was wrong." "Shortly after, the first 40 Days for Life vigil was held outside the clinic. I got the courage to go out and talk to them, and ask for their prayers." Trevino says she felt the strength God gave her through the prayers of the pro-life volunteers.
CNA has the story.
Margaret Sanger, Planned Parenthood's founder, had a dream. She spoke of sterilizing those she designated as "unfit," a plan she said would be the "salvation of American civilization. She also spoke of those who were "irresponsible and reckless," among whom she included those "whose religious scruples prevent their exercising control over their numbers." She further contended that "there is no doubt in the minds of all thinking people that the procreation of this group should be stopped." That many Americans of African origin constituted a segment that Sanger considered "unfit" cannot be easily refuted. (source: BlackGenocide.org).
Today, Sanger's dream is largely fulfilled. Planned Parenthood is an incredible death machine across the country, disproportionately targeting blacks. Her first "family planning clinic" in Harlem has led the way for New York City to be the most dangerous place in America for unborn black babies, killing 60% in the womb. I will never understand why so many black folks support Planned Parenthood and the politicians who worship that evil organization. They have achieved what the KKK could only dream of (excluding the "human weeds" who "never should have been born" from the "race of thoroughbreds" – as Sanger put it).
The good old days…
I really, really don't want to get into politics here, but this is so over-the-top.
Who do you love? After yet another vacation, Obama has a new plan. Take money by force from those who have earned it (tax) and redistribute it to union workers (construction workers and teachers) whose gratitude is assured (Jimmy Hoffa promised). This is the antithesis of Catholic social teaching, BTW. If you love me…
if you don't love me, I will find out…
Readers, PLEASE don't turn me in.
---
Some random thoughts or bits of information are worthy of sharing but don't warrant their own full post. This idea was started by Jennifer Fulwiler at Conversion Diary to address this blogging need. So, some Fridays I too participate when I have accumulated 7 worthy items. Thank you Jen for hosting this project!