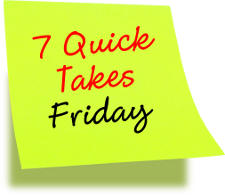 This week: The Boy Scouts of America refuse to surrender their moral convictions. JP Catholic to offer Pillars of Catholicism. President Obama is right, you are not successful on your own. The dream presidency for the new millennium – a status update. Free cell phones for everybody. Good guys, making music. Finally a solution to the vexing problem of buttering toast.
While it is truly sad what has happened to the Girl Scouts, the same can not be said of the Boy Scouts. These are very, very different organizations. Unlike Girl Scouts USA, the Boy Scouts of America continue to maintain moral values in the face of an increasingly radical secular society. Like the Church, they get a lot of grief for it.
Crisis Magazine covers the latest developments in three good articles: American Boy Scouts Once More a Moral Compass, Boy Scouts Rules out Gay Members and Bravo for the Boy Scouts; Boo for the Washington Post. Robert Reilly's The Boy Scouts Stand and Deliver for Catholic Exchange is also very good.
John Paul the Great Catholic University is offering a free, 13 session, online class entitled Pillars of Catholicism. The class which teaches fundamentals, launches August 20th and is open to everyone. Mary Lane has more on it at Catholic Exchange. This could be a good refresher for some or of interest to those wishing to explore the faith.
JP Catholic's students were also behind the video work on the Cimorelli videos that have gone viral on YouTube. BTW – these girls are from a large (11 kids), home-schooled Catholic family:
You are NOT successful on your own. The President is 100% right on that but for the wrong reason. GoD was your helper, not goV. The government's role was to regulate, restrict, license and control your efforts. Then, as you succeeded in spite of that, to take a portion of your hard-earned bounty. The bridges and infrastructure the President speaks of – YOU paid for. God on the other hand, truly "invested" in you. He gave you life, your "smarts," your family, your customers and everything else you needed to succeed.
Many people in 2008 felt like they won the lottery when President Obama took office. Our new president was a smart, charismatic man with new ideas that would prepare the country for a bright future. The deficit would be cut in half, unemployment reduced to 6 percent, peace brought to the Middle East – all in a new era of unprecedented transparency and bipartisanship. There was great joy among many. So, how did that work out?
Free cell phones! Get two! Get a dozen!
Spotted by my friend Tom
Good guys, making music – The Piano Guys. Carolyn Moynihan has the story: The joy of music. See also their YouTube channel.
It is morning and you are still wiping the "sand" out of your eyes. You stumble into the kitchen, make some toast, spread some butter and enjoy. If only the last preparation step were that easy. No, you wage an armed battle with the butter stick then torture your poor toast trying to apply it. Battle no more:
---
Some random thoughts or bits of information are worthy of sharing but don't warrant their own full post. This idea was started by Jennifer Fulwiler at Conversion Diary to address this blogging need. So, some Fridays I too participate when I have accumulated 7 worthy items. Thank you Jen for hosting this project!