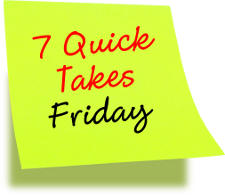 This week: The latest issue of New Evangelists Monthly awaits your perusal. Caritas Internationalis deep involvement with abortion and homosexuality through the World Social Forum. A new vocational video from Fr. Barron. Choosing an authentic Catholic college. A new documentary on the "Common Core" offensive. Racing for the cure, but not morally through Komen. Is ISIS the biggest threat to world peace (if not, who is)?
Issue #22, October 2014, of New Evangelists Monthly is ready for your enjoyment! Scores of faithful Catholic bloggers have contributed their very best pieces from September. Contributing authors this month include: David Wong, Chris Capolino, Stephen Korsman, Lawrence and Susan Fox, Barbara Schoeneberger, Ellen Kolb, Brantly Millegan, Stefanie Shick, Devin Rose, Adam Crawford, Fr. Ben Hadrich, Grace Pippin, Sarah Th?r?se, Lisa, Blythe Kaufman, Melanie Jean Juneau, Cindy Hurla, Timothy McCormick, Diane Emigh, David Gray, Sr. Marie Walsh, Morgan McFarlin, Nancy Ward, Matthew P, Liana Eisenman-Wolford, Jennifer Cox, Barbara Hosbach, Bartimaeus Timeo, Bernadette Boguski, Tony Agnesi, Roxane Salonen, Denise Hunnell, Allison Howell, Rick Becker, Rich Maffeo, Ruth Ann Pilney, Shannon Vandaveer, Allison Salerno, Jim Curley, Nancy Shuman, Rose O'Donnell, Philip Kosloski, Michael Seagriff, Brian Gill, Ruth Anne Holloway, Mallory Hoffman, Jacqui Paraguya, Rita Buettner, Laura Christine, Fr. Chori Jonathin Seraiah, Leslie Klinger, Jamie Jo, Sr. Maresa Lilley, Fr. Adrian Danker, George Sipe, Christina Sawchuk, Rebecca Royse, Steve Smith, John Schroeder, Annie Jeffries, Tom Perna, Mary Beth Brummond, Ann C, Margaret Felice, Laura Pearl, Lara Patangan, Michael Brandon, Laura Kazlas, Lora Goulet, Heidi Knofczynski, Elizabeth Kabacinski, Tonya Martin, Msgr. Charles Pope, Jeff Walker, Celeste Ciarallo, Anna Coyne, Jennifer Hansen, Sallie Thayer, Dennis McGeehan, Fr. Gilles Surprenant, Bonnie Way, Maolsheachlann O'Ceallaigh, John Donaghy, Kimberly Lynch, Kathryn Cooper, Fr. Errol Fernandes, Daniel Ang, Kevin Shaw, Emily Hartung, Paul Smith, Katherine Scott, Tara Baker, De Maria and Paul Roy.
This monthly "meta-magazine" showcases faithful Catholicism from theology to family life and "everything in between." Enjoy it now at NewEvangelists.org.

The heavily socialist World Social Forum is organized, funded and promoted by socialist and communist governments and organizations. Of course, it is deeply committed to both abortion and homosexuality.
This is bad, but the really bad part is the role the largest Catholic social justice organization plays in WSF. Caritas Internationalis has long been, and continues to be, a member of the WSF governing body. American Life League has done a detailed investigation, producing a 76 page report and summary video on the scandal:
This is a new promotional video for basketball from Fr. Barron. Or maybe a priest vocational video. Certainly one of those, but debatable which one for sure:
Choose wisely, the colleges your children attend. Secular and many "Catholic" colleges are places many will loose their faith, replacing it with modernism and relativism. Authentic Catholic colleges exist, but how can you tell? The Cardinal Newman Society publishes an excellent (and honest) annual guide. See their comparison chart of the top 20 colleges for a quick summary.
What do you know about "Common Core"? It is a massive "educational" program being wholeheartedly embraced in many public and private schools. It will change education and the product (our children) of education, yet it was developed outside of the public eye by very private interests. Specifically, by powerful liberal private interests. The result seems less education and greater indoctrination. You should be concerned.
A new documentary has been released on how this has happened – Building the Machine:
Judy Roberts explains in this National Catholic Register piece why you should NOT support Komen. Supporting research to defeat breast cancer is wonderful and there are worthy organizations who do exactly that. Komen is not one of them. They have been corrupted by Planned Parenthood and re-gift a portion of your donations to the abortion giant.
ISIS has been in the news a lot lately, with all the beheadings, rape, murder and pillage. Not everyone agrees however that they are the greatest threat to world peace. Here, students at an elite liberal university share their enlightened insights:
---
Some random thoughts or bits of information are worthy of sharing but don't warrant their own full post. This idea was started by Jennifer Fulwiler at Conversion Diary to address this blogging need. So, some Fridays I too participate when I have accumulated 7 worthy items. Thank you Jen for hosting this project!