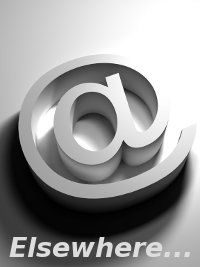 We are blessed to have some truly outstanding bishops. Excellent shepherds who are not afraid to speak-out on issues of faith, knowing they will be vigorously attacked by secular interests (and "progressive" Catholics too). I gave some examples back in November 2010.
Likewise, we also have some exceptional priests. One such man is Father Michael Rodriguez of the Diocese of El Paso. John Quinn recently made a list of Fr. Rodriguez' quotes about homosexual acts on his excellent Courageous Priest blog:
The embedded links go to the full Courageous Priest posts. View them for the complete context. The quotes were posted in Father Rodriguez's 2011 Top Eight Quotes
Note that Fr. Rodriguez' efforts were strongly supported by the faithful in his parish, but political and other forces were arrayed against him. Unfortunately, he did not enjoy the support of his liberal bishop. His Excellency Armando X. Ochoa reassigned Father to a small parish in a far corner of the diocese.
Fr. Rodriguez has introduce the EF (Latin) Mass in his new, smaller parish and continues to teach the authentic Catholic faith. Bishop Ochoa is no longer in the El Paso diocese.