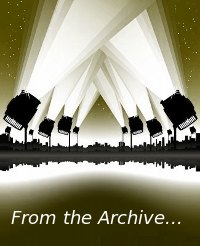 My bucket of 7QTF items is too low for that today, so instead I would like to bring to your attention 3 original, brief essays that you may have missed. If you don't have time to read all three, I especially recommend the first one — Some leave the Church.
---
The Mass is sacred and conducted with reverence. While it includes worship, it is much, much more than that. Every Mass is a supernatural mystery where heaven and earth touch, angels and saints join us as the Last Supper and Calgary are made present. The body, blood, soul and divinity of Jesus is literally confected in the Eucharist — in which we are united with Christ and each other through all time and space. The worship services of other Christian communities, however holy and reverent, are not remotely comparable to the Mass.
---
As interesting as it may be to ponder the rapture or to consider science fiction stories, we would be missing the big picture. People have been waiting for the rapture for 2,000 years and may be waiting for another 2,000 – or 10,000. The possibility of these science fiction scenarios during our mortal lives is even more remote. What is not remote and quite sure is an end to our individual exiles here on Earth. We do not know when, but we know its certainty.
---
The consequence of sin, against God (as all sin is), is clearer. The God who has literally given me everything. The God who hears and answers every prayer. This is the God whom I sin against. My focus shifts from how this sin effects me to the sorrow rightly due to sinning against God Himself. The contrition I feel becomes "more perfect."