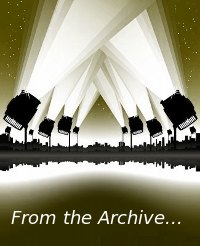 Tomorrow is time for New Evangelists Monthly to begin a new edition. Today, I would like to bring to your attention 3 original, brief essays that you may have missed. If you don't have time to read all three, I especially recommend the first one — Protestantism trainwreck.
---
As a general rule, Protestants are not protesting anything. Many, like me, were born and raised in a Protestant denomination. Like Catholics, they recall endless fond memories of religious milestones (baptisms, confirmations, marriages), religious education (Sunday school, vacation Bible school, confirmation classes), service (teachers, church council, ushers), fellowship (men/women groups, bake sales, charitable endeavors) and countless religious holidays reverently celebrated with family and friends. Their faith is an important part of their identity and they can not picture becoming Catholic any more than they could picture a gender change operation!
---
It is a sad fact that there are Christian communities separated from the Church. In their memberships are large numbers of people who seek God with a sincere heart and truly desire to follow His will. Through no fault of their own, they do not know or accept Christ's Church. They may be aware of the Catholic Church, but through misinformation, conditioning and circumstance, are closed to it. While they know Christ, if not His Church, they are not cut off from God's mercy.
---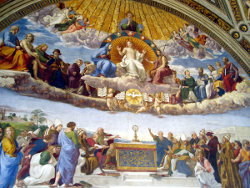 One place all members of the communion of saints join together is at Mass. Heaven and earth are joined in the presence of Our Lord. In the Eucharist, we are joined with Jesus and through Him, with each other. Through the Eucharist we grow in communion of the Holy Spirit and reflect Him to the outside world.