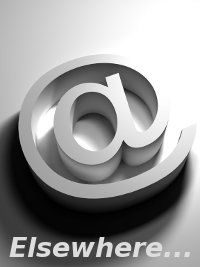 We have all heard the famous quote from St. Francis: "Preach the Gospel always. When necessary, use words." It seems that a month does not go by that I do not hear or read it somewhere from a well intentioned source. It drives me nuts.
St. Francis never said this. St. Francis never would say it.
Certainly, there is an important point to be made about living the Gospel through our actions as well as words. No quibble there. However, this (misleading) saying, taken at face value, tells us to evangelize by being "good people." Many atheists, agnostics and those of other religions are that too, so how would that alone lead people to Christ? Worse, it implies we should NOT say anything (unless perhaps absolutely necessary). Brothers and sisters, the notion of leading only by example is NOT ENOUGH to communicate the fullness of Christian life.
Jesus said to him, "I am the way and the truth and the life. No one comes to the Father except through me.
How could we communicate this to the world if we evangelize through even exemplary lives, but are otherwise generally silent? St. Paul:
But how can they call on him in whom they have not believed? And how can they believe in him of whom they have not heard? And how can they hear without someone to preach? And how can people preach unless they are sent? As it is written, "How beautiful are the feet of those who bring [the] good news!"
Through our baptisms and confirmations we were sent and given the office of priests, prophets and kings. The Great Commission applies especially to the Apostles and their successors in the ministerial priesthood, but also applies to us laity in the common priesthood too. Our Lord commanded at His Ascension:
He said to them, "Go into the whole world and proclaim the gospel to every creature.
Marcel LeJeune (Aggie Catholics) has also commented on all of this in his recent blog piece:
St. Francis would have agreed, we all need this personal change and transformation of life through a conversion to Jesus. Francis decided he wanted to live a radical life of poverty and service to Jesus Christ. He started to cast off all the trappings of the world and lived for God alone. In the poverty of spirit, which he formed, he found a great call to help others grow closer to the love of Christ.

This love propelled him out into the world to preach Good News to others, while loving them with acts of service. His preaching was powerful, not only because he was a good orator, but because his love for God was reflected in his deeds.

Both his life and his words were a critical part of his mission as an evangelist.

St. Francis never said the phrase above and I don't believe he ever would have, because it leaves out the heart of evangelization — helping others come to know Jesus — by proclaiming His name! Imagine if St. Francis never spoke about Jesus. Imagine if the 12 Apostles never spoke about Jesus. We wouldn't be Christians today.

Others cannot know Jesus unless we talk about Him!

St. Francis knew (and so does the Church) that evangelization is NEVER complete, until the saving message of the Gospel is proclaimed. The Church repeats this over and over.
Marcel's full post is St Francis Never Said "Preach The Gospel Always. When Necessary Use Words."
Glenn Stanton also wrote on this topic for the National Catholic Register in his piece What St. Francis of Assisi Didn't Actually Say.
If you want to follow St. Francis' example – preach the Gospel with words and live a life consistent with them.