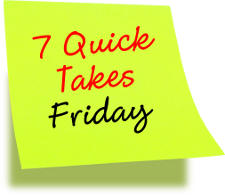 This week: Chris Stefanick explains why you are kind of a big deal. A Pittsburgh detective steps-in to rescue 2 kids. An abortion advocate attacks a pro-life display (sad, really). The universal moral law – it is real and well explained in these doodles. Making a couple pay the price for refusing to sin against their conscience. Paul Weston is a racist (apparently, according to many). Wild Bill talks about honor in America.
Chris Stefanick has another great message, this time on our "position" in creation. This is You're Kind of a Big Deal:
This is the story of a tough Pittsburgh detective and 2 kids he met. Jack Mook volunteered at a gym where he met Jesse and Josh. When they stopped coming, Jack wanted to know why. Here is their story.
There are a huge number of women who have been greatly harmed by abortion. They need our prayers. One good thing in this attack, which is often not the case in these situations, is proper (legal, compassionate, peacemaking) law enforcment.
This is very well done. It is by CS Lewis Doodle and addresses objections to the concept of a universal moral law.
Aaron and Melissa Klein, owners of Sweet Cakes by Melissa, often served members of the gay community. However, when they were asked to make a cake celebrating a "gay marriage" they declined to cooperate with that sin. This would be no hardship for the "couple" as there were other bakeries who would welcome the business. The problem boils down to the Kleins being forced to act against their conscience. It has cost them $150,000 and their business. It is not the gay community who is being persecuted or who is intolerant.
Paul Weston is a racist. Make no mistake about it, racism is a serious sin against human dignity. Paul Weston, a UK politician, apparently is a racist according to those who use "political correctness" to control opposing thought. We see this exact same technique used here. I don't see anything in what he says that makes him other than not in line with the liberal agenda.
Back on our own shores, we have Wild Bill for America speaking about the allocation of tax funds for medical research. I do not agree with everything he says, but he does make many good points.
---
Some random thoughts or bits of information are worthy of sharing but don't warrant their own full post. This idea was started by Jennifer Fulwiler at Conversion Diary to address this blogging need. So, some Fridays I too participate when I have accumulated 7 worthy items. Thank you Jen for hosting this project!