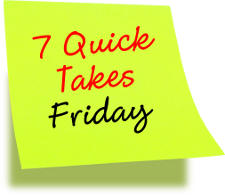 This week: Welcome to Advent 2013! Support stores who do not sanitize Christ from Christmas. The context of every Church teaching. The love story of one preemie. 2 miracles in 1 birth. A look at Pope Francis' statements. Some videos on the power of the traditional Mass.
Welcome to Advent! 'Tis the season… of what?
This year, will we be rewarding stores who take Christ out of Christmas?
Christopher Stefanick has a many wonderful videos on the faith. Here, he talks about the context of every Church teaching:
Ben Miller's son was born premature. This video is the love story between baby Ward and his mom and dad.
A woman's swelling below her ribs is not the happy circumstance of a pregnancy, she has blocked that with IUD contraception. It is instead a cancerous tumor which would be removed in 12 weeks (this is the UK). Prior to her surgery, a new scan shows: miracle #1 – she is now 7 weeks pregnant and miracle #2 – pregnancy hormones had caused the tumor to disappear. The story is here.
Interestingly, the mom seems to have no idea how such a thing could happen. The story ends by her naming her newborn Superman.
As we can all see, our Holy Father speaks from his heart. Language issues, mistranslations, poor reporting and especially – the agenda driven mainstream media aside… he shakes things up. Pope Francis forces us to look freshly at the Gospel message, ourselves and our path.
His background and experiences differs from ours here in the US and can make some of his comments — well, inapplicable. For example, when he earlier spoke of the Church focusing too much on abortion and homosexuality – it was a "head scratcher" for faithful Catholic Americans. These topics are rarely raised in homilies (much to our disappointment). Last week the same sort of problem pops up in Evangelii Gaudium where Pope Francis speaks of the dangers of unhampered, absolutely autonomous markets. We simply don't know where anything close to that exists. Not that it should, just that it doesn't.
The Acton Institute focuses on social justice in economic issues. Fr. Robert Sirico comments:
This is a powerful promotional type video for the traditional Mass.
---
Some random thoughts or bits of information are worthy of sharing but don't warrant their own full post. This idea was started by Jennifer Fulwiler at Conversion Diary to address this blogging need. So, some Fridays I too participate when I have accumulated 7 worthy items. Thank you Jen for hosting this project!