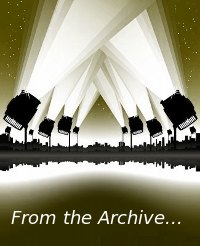 I just got back from vacation but have not had any time to write a new post. So, I have dug into the archive 1 more time for my loyal readers! Here is a summary of 4 more posts you may have missed. Put on your reading glasses, pour yourself an iced tea and enjoy these pieces from the archive…
---
Being Catholic is a tremendous opportunity and great gift to participate most fully in the Church founded by our Lord and Savior. That opportunity includes Christian truth passed to us by Sacred Tradition and Holy Scripture, interpreted and taught by a Magisterium protected by the Holy Spirit. That gift also includes the sacraments, administered by those with authority from Jesus flowing all the way from the Apostles. Church teachings gives us reliable catechesis and we receive blessings and graces through the sacraments.
---
The fact is, what few rules Catholics have are a blessing and not a curse. They make Christian life easier and bring clarity. We may ignore any or all of them without fear of detection. Catholics do not have brain implants that alert the Catholic police when we are in violation! We happily follow the rules for our own good. We are not brainwashed, but understand the teachings of our faith and are thankful for straightforward, sure direction.
---
Our churches are beautiful, our priests dedicated and inspired, the homilies insightful, the music moving, our attention focused and hearts open. Usually. Sometimes in place of a church a tent must be used, the priest is tired, the homilies uninspired, music that you would rather not hear and our focus diverted by worldly concerns. Even then the tremendous blessings and benefits of Mass are received. St. Thomas Aquinas said "The celebration of Holy Mass is as valuable as the death of Jesus on the cross." St. Gregory noted "The heavens open and multitudes of angels come to assist in the Holy Sacrifice of the Mass." Once, St. Teresa was overwhelmed with God's Goodness and asked Our Lord "How can I thank you?" Our Lord replied, "attend one mass."
---
Many, many of the people you will see at Mass were not born into the faith. They joined anywhere from decades to months ago. Some were atheists, agnostics, Jewish or other non-Christian religions. Others were Baptist, Lutheran, Methodist, Presbyterian, Anglican, Episcopalian, Mormon, Pentecostal and many other Protestant denominations. We know where you are coming from and were once there too! One last thought, joining us for Mass does not mean you want to join the Catholic Church. It just means you are joining us for Mass – that is all. Feel free to do so as often as you like and know that you are always welcome here.