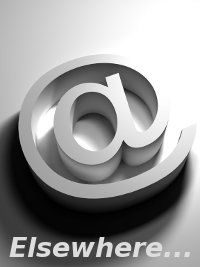 People roll their eyes when told of Christian persecution in the Western world. It is already happening but at a modest level. We all know about florists, bakers and other small businesses being targeted then punished with draconian fines. That is just the start.
Expect to see greater indoctrination of children on the virtue of abortion and "gay marriage," with little recourse for parents to "opt-out." Expect greater restrictions not only against practicing the Christian faith, but also in simply teaching it. For example, saying that "gay marriage" is immoral will be considered hate speech with serious repercussions. Forget everything you have known about freedom of religion and freedom of speech.
This has already begun in Europe as Bishop Vitus Huonder has found. Speaking at a Christian symposium on marriage, his Excellency quoted Holy Scripture and the Catechism of the Catholic Church. For this, he is being charged with a hate crime and if convicted (it could go either way, for now) he faces 3 years in prison. Let that sink in. Incarceration for 3 years for faithfully teaching the Catholic faith. If not convicted, he can expect civil suits for the pain and suffering his (truthful) words had upon the psyche of fragile homosexuals.
Deacon Keith Fournier covered this for The Stream:
On Friday, July 31, 2015, the bishop spoke at a symposium in Fulda, Germany, entitled "Marriage: Gift, Sacrament and Commission." In the context of explaining the background of the Christian moral teaching, he referenced two passages from Leviticus (Lev. 18:22, 20:13). He used them as examples of Scripture's rejection of same-sex relationships and proof that same-sex marriages were an attack on creation.

"There is no plurality of models for marriage and family," he told the conference. "To even speak of such is already an attack on the Creator, as well as on the Savior and Sanctifier, that is, on the trinitarian God."

In the presentation the bishop had also explained that "pastoral care must orient itself according to the divine order. Its mission, undertaken in awareness of the salvation of souls, that is, in pastoral love… is to free mankind from the condition of a fallen nature and raise it to life as children of light."

Showing pastoral care for those who struggle with same-sex attraction, he said, "The Faith is to everyone, even to those with homophile tendencies, a source of comfort and can lead to a redirection of such an orientation, to a governing of sexual urges, and to an ordering of one's own life according to the divine command."

Because the second half of the second passage instructed Israel to put to death people who have sexual relations with someone of their own sex, Pink Cross claimed that Bishop Huonder was sowing hatred and inciting violence against homosexual people. He violated both German and Swiss law, they declared, as well as the European Convention on Human Rights.

It should have been obvious to anyone why he quoted those two passages and that he did not endorse the execution of homosexual people. That didn't matter to Pink Cross, who saw a chance to attack a major Christian figure for his defense of marriage.

The bishop responded to the protests with a statement stressing that he was not endorsing violence against homosexual people. "During the lecture I quoted several uncomfortable passages from the Old Testament to do with marriage, sexuality and family," he said. "I want to clarify that I would in no way wish to diminish homosexual people."

The head of Pink Cross rejected the response: "There is no question in this case of what he was talking about — there was no misunderstanding. We don't need charity or mercy from the Church at all; we don't accept his apology."

The Bishop simply expressed the teaching of the Catholic Church he serves. He cited the pertinent sections of the Bible and the Catechism of the Catholic Church (2357-2359). The actions of the homosexual activists who filed this spurious criminal complaint is one more sign of growing efforts to use the police power to prevent the Church from proclaiming the message of true liberation in Jesus Christ.
Read the whole store: Bishop Faces Three Years in Jail for Defending Marriage.