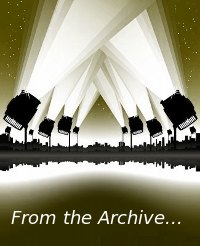 Tomorrow is time for New Evangelists Monthly to begin a new edition. Today, I would like to bring to your attention 2 original, brief essays plus a resource list that you may have missed. If you don't have time to read all three, I especially recommend the first one — Open year-round.
---
In his homily the week before, our pastor commented that we will see many new faces. He also predicted some level of confusion for them with the corrected translation of the Mass. He was right on both counts, of course! I noticed some folks who were just generally confused. Maybe they were non-Catholics, visiting for Christmas (which is wonderful!). Some were probably Catholics who had not been to Mass for a long time and by God's grace, they have returned to Him.
---
Why exactly do people pray the Rosary? The short answer is "it works." All prayer is powerful and the Rosary is like prayer on steroids. It gives many benefits, including 15 specific promises revealed by Our Lady to St. Dominic. Praying the Rosary regularly will also help you increase your holiness. It is so valuable that Holy Mother Church grants a plenary indulgence when prayed with others.
---
One of the great, often overlooked, resources for learning our faith and increasing personal holiness is Catholic Radio. It is an ideal source of information while ?multi-tasking.? Listen while you are driving to work, preparing dinner, cleaning the garage, exercising or doing other tasks. Depending on the particular show, radio can also play a role in your prayer life such as at bedtime, waking-up or at some other specific time.