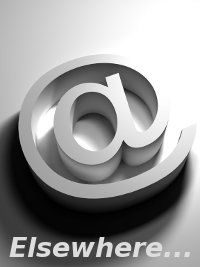 There has been much press coverage of the Supreme Court Hobby Lobby case. Unfortunately, most of it has been political activism and not journalism. That is not surprising and is to be expected. What is somewhat surprising is how far they will go to deceive the public, twisting the facts, citing highly biased sources and simply outright lying. Not a little… A LOT.
The liberal media (redundant) is very unhappy with this (far too close) decision. They see forcing the public, all of the public, to purchase abortive contraceptives as basic healthcare (for the selfish mother, not so good for the child). Their misrepresentations seem designed to shape public opinion for future legislative and legal challenges.
James Agresti has written a well-researched piece for Crisis Magazine. He presents the facts in a clear, point-by-point manner:
In the buildup to the Supreme Court's Hobby Lobby decision, and even more so in its aftermath, prominent news outlets have been aggressively spreading falsehoods about key aspects of the case. Beyond logical fallacies about who is imposing their will on others, many reports and commentaries also contain statements that are discredited by the scientific facts at the core of this case.

Although journalism standards give commentators "wide latitude" to express their views, this is not a license to mutilate the truth. In the words of New York Times deputy editorial page editor Trish Hall, "the facts in a piece must be supported and validated. You can have any opinion you would like, but you can't say that a certain battle began on a certain day if it did not."

Yet, the New York Times and other media outlets have repeatedly broadcast demonstrably false claims about the Hobby Lobby case. Among the most frequent of these are as follows:

Medical science shows that the Obama administration's "contraception" mandate has nothing to do with abortion.
IUDs don't terminate human embryos.
Morning-after pills don't kill human embryos.

As detailed below, all of those claims are deceitful and derived from politicized, unauthoritative sources. In reality, data from highly credible sources shows that:

The Hobby Lobby case concerns the destruction of living, viable human embryos.
IUDs terminate viable human embryos.
Morning-after pills may kill embryos, and claims that they don't are based upon crass distortions of scientific studies.

What follows is the documentation of these facts, along with the details of how media outlets have flouted basic standards of journalistic integrity in their coverage of this case.

---

---

Portraying activists as neutral authorities

The BBC's journalism standards on "Avoiding Misleading Audiences" state that reporters should provide the "credentials" of their sources so "audiences can judge their status." More specifically, BBC's standards on "Impartiality" state that news professionals should not assume their sources are "unbiased" and should "make it clear to the audience when contributors are associated with a particular viewpoint, if it is not apparent from their contribution or from the context in which their contribution is made."

That standard, which is meant to prevent journalists and commentators from portraying activists as impartial authorities, has been routinely ignored by news outlets in their coverage of the Hobby Lobby case. For example, the above-mentioned NPR and New York Times articles both rely upon claims from the following individuals to support the central narratives of their stories:

Susan F. Wood, an associate professor of health policy at George Washington University and a former assistant commissioner for women's health at the FDA.
Diana Blithe, a biochemist and contraceptive researcher at the National Institute of Child Health and Human Development.

What these NPR and New York Times articles fail to mention is that both Wood and Blithe are political donors to Barack Obama. More significantly, both are also donors to Emily's List, a political action committee "dedicated to electing pro-choice Democratic women to office."

Those are not isolated examples. One of the commonly cited authorities in this case is the emergency contraception website operated by Princeton University's Office of Population Research and people associated with it. Yet, the following information is almost never disclosed: The website was founded by James Trussell, a Princeton professor who is a senior fellow with the Guttmacher Institute, an organization that operates under "guiding principles" that include support for legalized abortion. Moreover, Trussell is "a member of the National Medical Committee of Planned Parenthood Federation of America, and a member of the board of directors of NARAL Pro-Choice America and the Society of Family Planning."

Even so, Time magazine describes Trussell as "a professor of economics and public affairs at Princeton University who has done extensive research on the subject" of emergency contraception. He is similarly described by MSN, Reuters, and a host of other news organizations. Would these same media outlets describe a board member of the National Right to Life Committee in such a nondescript manner?

Another commonly cited authority in the Hobby Lobby case is the American College of Obstetricians and Gynecologists (ACOG). Although media outlets regularly quote this organization as if were neutral, it has a track record of consistently opposing pro-life legislation and issuing statements that are transparently false. For instance, ACOG has declared "there is no evidence" a fetus can feel pain "until 29 weeks at the earliest" despite copious evidence to the contrary from journals such as Fetal Diagnosis and Therapy, Behavioral and Brain Sciences, Pain: Clinical Updates, and PLoS ONE.

Furthermore, ACOG was caught modifying its clinical findings on partial-birth abortion at the behest of a Clinton White House lawyer. Incidentally, this lawyer was Elena Kagan — who President Obama later appointed to the Supreme Court. Again, media coverage is virtually devoid of this information, which has the result of deceiving audiences through the omission of vital context.

Journalistic integrity?

In flagrant disregard for basic standards of honest journalism, media outlets have propagated claims about the Hobby Lobby case that are falsified by credible scientific publications.

Many of these news organizations have written guidelines that call for unconditional integrity. The New York Times, for example, declares that "the journalism we practice daily must be beyond reproach," and the organization has "an ethical responsibility to correct all its factual errors, large and small."

Whether or not those are just lofty words will be shown by how the media responds to the facts above.
Read the whole piece: Media Repeatedly Deceives Public in Hobby Lobby Coverage.