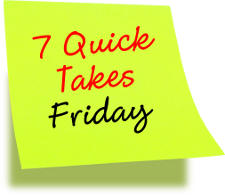 This week: The latest issue of New Evangelists Monthly awaits your perusal. Two excellent videos on marriage – one from Catholic speaker Jason Evert and the other from Fr. John Lankeit. Eucharistic Adoration as seen through the eyes of a faithful, young adult. The sad closing of a Trappist monastery — The Abbey of Our Lady of the Holy Trinity. David Gray speaks on being a compelling missionary and introduces his new series: The Most Compelling Reasons to be Catholic. The true nature of prayer in light of some detestable political commentary on it.
Issue #59, November 2017, of New Evangelists Monthly is ready for your enjoyment! Scores of faithful Catholic bloggers have contributed their very best pieces from October. Contributing authors this month include: Stephen Korsman, Ellen Kolb, David Wong, Blythe Kaufman, Aimee O'Connell, Matthew Bellisario, Ellen Gable Hrkach, Chris Capolino, John Schroeder, Melanie Jean Juneau, Susan Stabile, Carolyn Astfalk, Colleen Martin, Bonnie Way, David Cooney, Fr. Gilles Surprenant, Larry Peterson, Lawrence and Susan Fox, Jamie Jo, Rick Becker, Matt Marks, Fr. Stephen Morris, Roy Cooney, Fr. Nicholas Blackwell, Lianna Mueller, Fr. Errol Fernandes, Michael Seagriff, Robert Collins, Claire McGarry, Dn. Scott Dodge, Pat and Nicole Padley, Victoria Clarizio, Lisa Ponchak, Elizabeth Reardon, Sr. Maresa Lilley, Tom Perna, Margaret Felice, Barbara Szyszkiewicz, Carolee Gifford, Leslie Klinger, Jennifer Elia, Rick Rice, Virginia Lieto, Barbara Hosbach, Dave Wanat, Christian Miraglia, Julian Barkin, Rich Maffeo, Ruth Ann Pilney, Vijaya Bodach, Jim Hahn, Jeff Walker, Cas Everts, Tom Smith, Christina Nagy, Fr. Adrian Danker, Scott Smith, Dennis McGeehan, Tucker Cordani, Anita Moore, Christine and David Torkington.
This monthly "meta-magazine" showcases faithful Catholicism from theology to family life and "everything in between." Enjoy it now at NewEvangelists.org.

Jason Evert is usually outstanding and his commentary on "homosexuality, gay marriage, and holiness" is spot on. Very excellent. Excellent in the way he presents it and excellent in fidelity to actual Catholic teaching (i.e. simply the truth). 12 minutes might seem long, but he covers a lot of ground. Well worth the time. Something to be shared.
Fr. John Lankeit is a strong homilist in the Diocese of Phoenix (see here for another example). Recently he also spoke on the Catholic view of marriage (i.e. God's view) with passion and clarity.
Spirit Juice explains Eucharistic Adoration from a young person's perspective. It is not deep, but not bad either.
This Trappist monastery (The Abbey of Our Lady of the Holy Trinity) was founded at the close of WWII in Utah. Once home to over 80 monks, it was down to just a few. Too few and too old to operate it any longer so it has now closed. It is sad that so few young people (and older people too for that matter) understand the importance of these vocations.
David Gray has so many Catholic web projects going that I have lost track! His latest addition is a new series at My Catholic Tube called The Most Compelling Reasons to be Catholic. Check this out and his comments on being a compelling missionary.
Ben Shapiro, an Orthodox Jew, responds to news commentator Keith Obermann's recent tweet on the Texas church tragedy. Shapiro's comments on prayer are very good and apply equally to the Catholic view of it.
---
Some random thoughts or bits of information are worthy of sharing but don't warrant their own full post. This idea was begun by Jennifer Fulwiler and is now continued by Kelly Mantoan. So, some Fridays I too participate when I have accumulated 7 worthy items. Thank you Kelly for hosting this project!