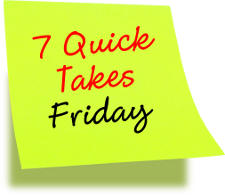 This week: The latest issue of New Evangelists Monthly is ready and calling you. The Texas Alliance for Life sounds a hopeful message. Cecile Richards speaks (almost) about when life begins. Iowa Democrat Beth Wessel-Kroeschell explains how abortion is a solution for colicky babies while other Iowa Democrats pray that God blesses their pro-abortion efforts. A new video on the War on Humans. What will the radical left do when their favorite causes collide: Muslims vs. gay agenda. Muslims shower Mass attendees with some religion of peace love.
Issue #15, March 2014, of New Evangelists Monthly is ready for your enjoyment! Scores of faithful Catholic bloggers have contributed their very best pieces from February. This month brought these great topics: ToB, forgiveness, Love in Lent, His presence, marriage, crosses, real Jesus, identity, witness, Lent, prayer, TLM, Fr. Richards, presentation, cancer, suicide, book review, good men, gatekeepers, blessed day, Finisher, images, status, home altar, no heretic, Ukraine, no gas, hope, Blessed Dina, nulla salus, grace leaps, pruning, gracious winners, forsaken me?, holy priests, chastisement, plans, love tipped, Thy pity, praying, Ananias, St. Joseph, choices, trials, Passion, priorities, could have, ToB works, Oh Lent!, B16 thanks, an icon, power hour, metaphysics, stations, sorrowful, called, shining, kind police, fog images, all you need, newcomer, Alveda, rice, His arms, little light, subway art, thankful, holiness, desert joy, sad place, physical, meal plan, snowed in, tears, lectio, veiling, Facebook, suffering and vacations.
This monthly "meta-magazine" showcases faithful Catholicism from theology to family life and "everything in between." Enjoy it now at NewEvangelists.org.

A hopeful video from the Texas Alliance for Life, reviews 41 years of Roe v. Wade.
When does life begin? An easy question, really. Not so much for Planned Parenthood's Cecile Richards. Apparently, it is a personal decision. Maybe at (a healthy?) birth.
Iowa Democrat Beth Wessel-Kroeschell explains the many potential inconveniences that a mother may avoid by killing her child, such as colic (crying for 3 or more hours). Planned Parenthood concurs, recognizing her as a champion for abortion. The story is at LifeNews.com.
The Iowa Democrats are still praying to God that He, the Creator of all life, bless their relentless efforts to destroy it (really, no kidding – they are actually THAT messed-up):
Humans, created in the image and likeness of God, have no special place in The War on Humans. In fact, they are the planet's PROBLEM. Nut case environmentalism run amok. The Discovery Institute has produced a mini-documentary (31 minutes):
This should be interesting. Let's see if the left is willing to force Muslims to violate their faith:
Speaking of the "religion of peace," in France followers sprinkle some love upon Catholics:
If they only threw stones at Christians. The reality is far worse.
There are many followers of Islam. The vast majority, in most places, do NOT attack Christians and are truly peaceful people. Yet atrocities against innocent Christians happen very often and rarely do we see other Muslims condemn those attacks. TheReligionOfPeace.com keeps one (incomplete) list.
---
Some random thoughts or bits of information are worthy of sharing but don't warrant their own full post. This idea was started by Jennifer Fulwiler at Conversion Diary to address this blogging need. So, some Fridays I too participate when I have accumulated 7 worthy items. Thank you Jen for hosting this project!