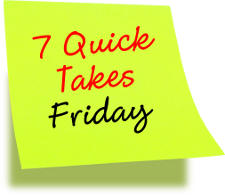 This week: The latest issue of New Evangelists Monthly awaits your perusal. Did Fiorina lie saying "…fetus on the table, it's heart beating…"? Planned Parenthood fact-checks itself. Pro-choice counter-points. Nancy Pelosi continues to wow us with her distinctive Catholicism devoutness. Kleenex tells one story of respect for human life. TFP Student Action answers 7 pro-choice claims.
Issue #34, October 2015, of New Evangelists Monthly is ready for your enjoyment! Scores of faithful Catholic bloggers have contributed their very best pieces from September. Contributing authors this month include: Stephen Korsman, Nancy Shuman, Virginia Lieto, Brantly Millegan, Barbara Szyszkiewicz, Connie Rossini, John Schroeder, Chris Capolino, Larry Peterson, Frank Rega, Margaret Felice, Elena Vidal, Blythe Kaufman, Matthew Rose, Melanie Jean Juneau, Dennis McGeehan, Carolyn Astfalk, Godwin Adadzie, Denise Hunnell, Birgit Jones, Molly Oshatz, Larry Fox, Susan Fox, Bartimaeus Timeo, Matthew Plese, Bonnie Way, Barbara Hosbach, Melissa Overmyer, Lianna Mueller, Ellen Gable Hrkach, Rose O'Donnell, Rick Becker, Elizabeth Reardon, Drusilla, David Wong, Ellen Kolb, Fr. Richard DeLillio, Kirby Hoberg, Rich Maffeo, John Donaghy, Sr. Maresa Lilley, Lyn Mettler, Robert Collins, Shannon Ball, Fr. Stephen Morris, Christina Sawchuk, Michael Seagriff, Dave Wanat, Leslie Klinger, Tom Perna, Tony Agnesi, Tracy E, Fr. Adrian Danker, David Torkington, Melody Marie, Roxane Salonen, Rita Buettner, Debbie Gaudino, Reese Cumming, Fr. Gilles Surprenant, Justin Soutar, Jeff Walker, Joseph Shaw, Larry T, Monica McConkey, Brian Gill, Kim Padan, George Sipe, David Cooney, Amanda Rose, Jennifer Cerino and Laura Pearl.
This monthly "meta-magazine" showcases faithful Catholicism from theology to family life and "everything in between." Enjoy it now at NewEvangelists.org.

I do not recommend that you watch this. It is graphic and heartbreaking. I include this video here only for those who continue to be pro-choice and/or support Planned Parenthood. Come out of your slumber. Stop listening to those telling you the recent videos were "heavily edited" (a proven lie, BTW) and watch for yourself. The media, politicians and others you have trusted are not telling you the truth.
Speaking of truthiness, the ever-challenged PP along with their political and media backers have told some whoppers. They still do. Here, PP fact-checks one very important, common claim (I suppose testimony before congress and risk of perjury nudges one toward a more forthcoming testimony):
To be fair, PP supporters have points to make too:
At some point, the sport of asking Nancy Pelosi anything about Catholicism or "life issues" is like shooting fish in a barrel. Asked recently "is an unborn baby with a human heart [and] a human liver, a 'human being'?" she responds indignantly, as always, that she is "a devout, practicing Catholic." Sigh. There must be some other Catholic Church.
Kleenex (the tissue people) have produced this video entitled Tiny Miracles:
Finally, this TFP Student Action video makes good points, if not exactly the slickest production ever:
---
Some random thoughts or bits of information are worthy of sharing but don't warrant their own full post. This idea was begun by Jennifer Fulwiler and is now continued by Kelly Mantoan. So, some Fridays I too participate when I have accumulated 7 worthy items. Thank you Kelly for hosting this project!