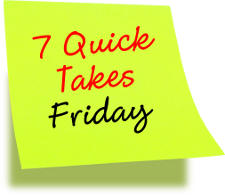 This week: The latest issue of New Evangelists Monthly awaits your perusal. God draws us to Himself in many ways, even through beauty. Bishop Barron unveils his new project on Catholicism's "pivotal players." The Catholic stamps of approval. Planned Parenthood's bogus 3% claim. A real journalist (Pulitzer Prize winner) explains the loss of objective journalism. Regressive liberalism, an extreme and non-thinking liberalism, seems to be growing — can you spot it?
Issue #46, October 2016, of New Evangelists Monthly is ready for your enjoyment! Scores of faithful Catholic bloggers have contributed their very best pieces from September. Contributing authors this month include: Virginia Lieto, Stephen Korsman, Blythe Kaufman, Birgit Jones, Chris Capolino, Barbara Szyszkiewicz, Matthew Plese, Ellen Gable Hrkach, Erin Cupp, Dave Wanat, Melody Marie, Susan Stabile, Kirby Hoberg, Kathleen Laplante, Claire McGarry, Dn. Scott Dodge, Tucker Cordani, Fr. Stephen Morris, Celeste Behe, Christina Sawchuk, Ellen Kolb, Michael Seagriff, Vijaya Bodach, Eric Johnston, Laura Pearl, Elizabeth Reardon, Kim Padan, Larry Peterson, Alicia, Nancy Shuman, Carolyn Astfalk, Rick Becker, Margaret Felice, Denise Hunnell, De Maria, Sr. Maresa Lilley, Karee Santos, Frank Rega, Christina Nagy, Vinny Carr, Chibuzor Ogamba, Fr. Errol Fernandes, Carol Bannon, Fr. Adrian Danker, Robert Collins, Rich Maffeo, Emily Borman, Joseph Shaw, Melanie Jean Juneau, Julian Barkin, John Schroeder, Brian Gill, Debbie Gaudino, Jennifer Elia, Leslie Klinger, Fr. Richard DeLillio, Emily Davis, Rakhi McCormick, Larry T, John Russell, Bonnie Way, Barbara Hosbach, Thomas and Deborah Richard, David Torkington, Rick Rice, Bartimaeus Timeo, Rita Buettner, Lyn Mettler, Matthew Coffin, Mary Haseltine, Shannon, Ruth Ann Pilney, Jamie Jo, Tony Agnesi, Carissa Douglas, Roxane Salonen, Tracy Smith, Lianna Mueller, Anita Moore and Dennis Justison.
This monthly "meta-magazine" showcases faithful Catholicism from theology to family life and "everything in between." Enjoy it now at NewEvangelists.org.

Sometimes God reaches a hard heart simply by the beauty of His creation. Natalie Stefanick (Christopher Stefanick's wife and mother of their 6 children) tells her all too common story:
Bishop Robert Barron has a new film, in the tradition of his highly acclaimed Catholicism series. The new project is called Catholicism: The Pivotal Players and looks at the impact of key people who shaped the life of the Church.
We Catholics have "stamps of approval" known as an Imprimatur and Nihil Obstat. They don't work for most online content, but work well for printed materials. This video explains:
Planned Parenthood is all about abortion, yet they claim it is only 3% of what they do. That is, of course, a fairly bold lie.
Every observant person realizes the media is strongly biased. In this piece, Pulitzer Prize-winning journalist Judith Miller explains how it got this way. I recommend EWTN for news reporting (online, video, Arroyo, CNA, blog, etc).
Can you spot a regressive liberal? They are significantly different than people who simply lean left. This video is quite good, for the most part (there are a few "facts" I would quibble with):
---
Some random thoughts or bits of information are worthy of sharing but don't warrant their own full post. This idea was begun by Jennifer Fulwiler and is now continued by Kelly Mantoan. So, some Fridays I too participate when I have accumulated 7 worthy items. Thank you Kelly for hosting this project!