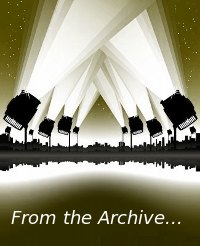 This Saturday is time for New Evangelists Monthly to begin a new edition. Today, I would like to bring to your attention 3 original, brief essays that you may have missed. If you don't have time to read all three, I especially recommend the first one — Morality vs. law.
---
Modern democracies were founded based upon God and recognition of His law. God is cited in the very first paragraph of the US Declaration of Independence. In the next paragraph, the core premise is presented. "We hold these truths to be self-evident, that all men are created equal, that they are endowed by their Creator with certain unalienable Rights, that among these are Life, Liberty and the pursuit of Happiness." That is, explicit acknowledgment of the dignity of every person as given to them not by their government, but by God.
---
God Himself is not subject to time any more than He is to anything else He created. God is completely outside of time. It is challenging for us to understand this, much as it is difficult for us to imagine our existence outside the physical world. These notions are contrary to our mortal experience, yet we know for certain that experience will end. It is just a matter of time!
---
Our souls unite with our physical bodies. Souls are not physical but are present and in control of our actions to the degree that our bodies are functional. Our brains operate the machinery of our bodies but make no "decisions" on their own other than to operate routine bodily functions. Brains are chemical and electrical elements that, together with the whole body, host the presence of the soul. When the soul leaves, the body stops functioning and dies. The beauty of every person is the presence of their soul, without which the object we see is only a (dead) body.