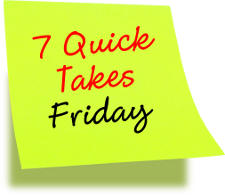 This week: The latest issue of New Evangelists Monthly is now out. A "compromise" on the HHS mandate attacking the free exercise of religion (ref: the first amendment to the US Constitution)? A surprisingly good Superbowl ad. The Vatican is digitizing the Apostolic Library. How one father taught his children about charity. Redefining marriage undermines its secular principles. High-speed video of a Horned Owl in flight.
Issue #2, February 2013, of New Evangelists Monthly is now out! Over 50 faithful Catholic bloggers have contributed their very best pieces from January. This monthly "meta-magazine" showcases Catholicism from theology to family life and "everything in between." Enjoy it now at NewEvangelists.org.
Obama has compromised on his HHS mandate, right? You might think so if you causally listen to liberal mass media. The truth is, substantially, he has not and he will not. Your access to "free" contraceptives and abortifacients is more import to him than real health services (e.g. free mamograms).
Update: Matthew Franck has an excellent analysis on the Public Discourse blog – Deciding Who Gets Religious Freedom: The Latest HHS "Accommodation".
A surprisingly good Superbowl ad. So God made a farmer…
The Vatican has begun to digitize the 80,000 manuscripts in the Apostolic Library. This will take some time…
Your children are in a protective, insular cocoon. How do you teach them charity, loving all neighbors, when they are so blessed? This was one father's answer:
I really like how he did this on his own – finding and filling a real need. This is instructive and inspirational in many ways.
Dr. Jennifer Roback Morse explains how redefining marriage undermines 4 secular principles and the harm that directly results. This is a good piece to send to your secular friends.
This is a Horned Owl, shot with a high-speed Photron Fastcam SA2 camera at 1000 frames per second.
Spotted by my friend Tom
---
Some random thoughts or bits of information are worthy of sharing but don't warrant their own full post. This idea was started by Jennifer Fulwiler at Conversion Diary to address this blogging need. So, some Fridays I too participate when I have accumulated 7 worthy items. Thank you Jen for hosting this project!