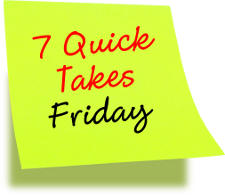 This week: The latest issue of New Evangelists Monthly awaits your perusal. Fr. Paul Scalia gives an outstanding homily at his father's funeral Mass. The Archdiocese of Milwaukee produced a wonderful video on the beauty of the Church. A new film explores the true artwork of St. Faustina's Divine Mercy image. Jeff Harris illustrates the Protestant concept of salvation by "faith alone." A funny take-off (very well done too) of Mel Brooks' The Producers. Two creepy videos showing the latest advancements in robotics.
Issue #39, March 2016, of New Evangelists Monthly is ready for your enjoyment! Scores of faithful Catholic bloggers have contributed their very best pieces from February. Contributing authors this month include:
Virginia Lieto, Chris Capolino, Birgit Jones, Dave Wanat, Fr. Stephen Morris, Carolyn Astfalk, Melanie Jean Juneau, Matthew Coffin, Ellen Kolb, Bartimaeus Timeo, Ellen Gable Hrkach, Nancy Ward, Melissa Overmyer, Denise Hunnell, Michael Seagriff, Roxane Salonen, Fr. Errol Fernandes, John Schroeder, Nancy Shuman, Tony Agnesi, Blythe Kaufman, Larry Peterson, Kirby Hoberg, Joyce, Jennifer Short, Kathleen Laplante, Rick Becker, Brian Mullins, Christian LeBlanc, Sharon Babineau, Michael Brandon, Jamie Jo, Elizabeth Reardon, Matthew Plese, Anthony Layne, Jennifer Elia, Robert Collins, Mike Landry, Laura Pearl, Rose O'Donnell, David Torkington, Fr. Ben Hadrich, Dn. Scott Dodge, Thomas and Deborah Richard, Catherine Prady, Mary Cooper, Chibuzor Ogamba, Melody Marie, Rich Maffeo, Laura Kazlas, John Donaghy, Sue Elvis, Leslie Klinger, Susan Fox, John Zwicker, Sr. Maresa Lilley, Tom Perna, Tom Ponchak, Gregory Watson, De Maria, Rita Buettner, Fr. Gilles Surprenant, Barbara Hosbach, Lyn Mettler, George Sipe, Msgr. Charles Pope, Joseph Shaw, Jessica and Manny Archuleta, Jeff Walker, Lianna Mueller, Ruth Ann Pilney, Larry T, Bonnie Way, Julian Barkin, Allen Hebert, Debbie Gaudino, Fr. Richard DeLillio, Frank Rega, Rick Rice, John Russell and Erin Cupp.
This monthly "meta-magazine" showcases faithful Catholicism from theology to family life and "everything in between." Enjoy it now at NewEvangelists.org.

It has been a couple weeks now since the death and funeral of Supreme Court justice Antonin Scalia. His loss is large. The homily at the funeral Mass was given by his son, Fr. Paul Scalia and is widely viewed as excellent on many levels.
We are gathered here because of one man. A man known personally to many of us, known only by reputation to even more. A man loved by many, scorned by others. A man known for great controversy, and for great compassion. That man, of course, is Jesus of Nazareth.
The Archdiocese of Milwaukee produced this wonderful video on simply the beauty of the Catholic Church:
A new film is available to organizations on the story surrounding the original Divine Mercy work of art commissioned by St. Faustina. It looks really interesting:
Jeff Harris at Sword of Peter illustrates the Protestant doctrine of Sola Fides ("faith alone" – which is in direct opposition to James 2:24, even in their abbreviated Bibles):
This is just funny, whether you are a Trump fan or not. It helps if you saw the 2005 remake of The Producers staring Nathan Lane and Matthew Broderick. The movie plot was a get rich scheme for a Broadway producer Max Bialystock and his timid accountant Leo Bloom. Here is the updated version:
Finally, from the Convert Journal robot desk are these 2 stories. First, Boston Dynamics (part of Google) has come up with this creepy robot to terrorize us:
Additionally, they came up with this one to terrorize our pets:
---
Some random thoughts or bits of information are worthy of sharing but don't warrant their own full post. This idea was begun by Jennifer Fulwiler and is now continued by Kelly Mantoan. So, some Fridays I too participate when I have accumulated 7 worthy items. Thank you Kelly for hosting this project!